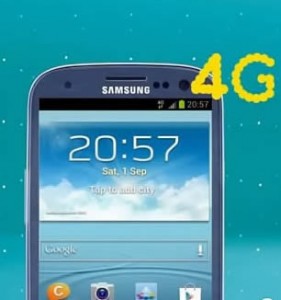 EE seem to be trying to cover every possible 4G angle as quickly as possible - from an ever increasing number of towns and cities with 4G coverage, to increased speeds in places where 4G is already available, to more and more phones and price plans being launched. But who can blame them really, after all by the end of the year they'll have gone from having no competition to competing with three other networks (O2, Vodafone and Three), and next year a fourth may be added if BT are ready for their own 4G roll out by then.
EE's latest step towards total 4G domination is the launch of 30-day SIM only plans. Previously if you wanted a SIM only 4GEE plan you had to take out a 12 month contract, so this is good for people who aren't sure they want to make that much of a commitment.
The 30-day plans are available online, in store and via EE telesales and prices start at £23 a month, which give you 500MB of data. At the upper end you can pay £63 a month for 20GB of data with plenty of plans in between. All of these 30-day plans include unlimited calls and texts as well.
Simeon Bird, Director of Propositions at EE, said: "It's our ambition to provide consumers with the most comprehensive range of 4GEE plans possible. With these new 30-day options, we're pleased to be providing an even more flexible way to access 4G." 
It's certainly the most flexible way yet, though of course it's also more expensive than taking out a 12 month SIM only plan, where the same data options are available but for £2 less a month (so the cheapest plan gets you 500MB of data for £21 a month and the most expensive gets you 20GB for £61 a month). As with the 30 day plans, you also get unlimited calls and texts included.
We actually expected there to be more than a £2 a month difference, since that only amounts to £24 extra a year on the 30-day plans, which at most equates to one extra months worth of payment and it gives you the flexibility to jump ship at pretty much any time rather than being tied into a contract. That could come in handy as it will give you the freedom to see what the other networks are offering when they launch their own 4G services and potentially defect if you find a better offer - maybe even saving you money in the long run.
Whether the 30-day plans are worth the extra £2 a month is entirely subjective, but as EE themselves have said it's all about flexibility and letting customers choose a plan that's right for them. Or choose to hold out for other networks and hopefully lower prices later in the year. Either way, more choice is almost always a good thing.