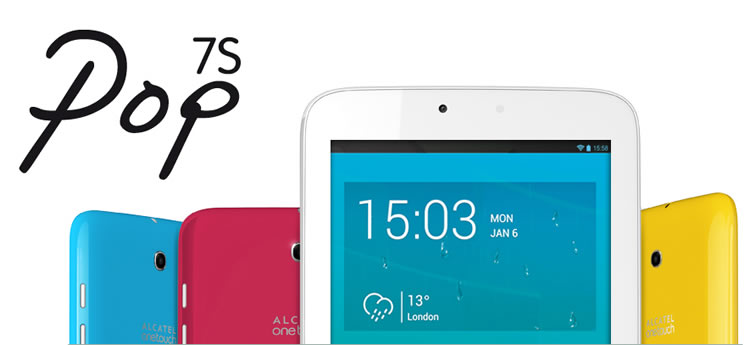 And get a 100MB of data free every single month
The latest development in EE's quest to bring 4G to the masses is the launch of the new Alcatel ONE TOUCH Pop 7S tablet which costs just £99.99 on Pay As You Go.
The tablet comes bundled with a free SIM which bags you 100MB of data free every single month and you don't even need top-up. It's a Christmas gift that goes on and on that is available on all PAYG phones and 4G tablets bought before December 28th.
What can do with that 100MB of free data? Well surprisingly a lot actually you could shop online for around 4 hours, download 20 tunes or stream 200 minutes of music online.
The One Touch Pop 7S is a great way to enjoy superfast 4GEE, which is now available in over 300 towns and cities, without emptying your bank account.
The 4G tablet comes with a 7-inch display, is powered by a quad-core processor, front and rear facing camera and comes pre-loaded with Android KitKat. It has 8GB of on-board storage.
Also included in the box is a choice of 3 interchangeable back covers. Overall, it's makes a very good gift and the extra 100MB of free data is just the icing on the Christmas cake.