[caption id="attachment_4253" align="aligncenter" width="467"]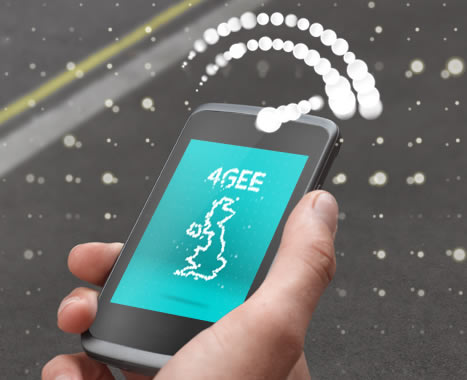 EE Hit 1 Million 4G Subscribers Way Ahead of Schedule.
[/caption]
EE launched 4G back in October, 2012 and it was always going to be a long slog to get new and existing mobile subscribers to switch to a 4G contract. However, to our surprise EE has officially announced that it now has 1 Million 4G subscribers.
EE set themselves a target of having 1 million subscribers by the end of 2013.  The interesting point is that this is over 3 months earlier than the company had predicted and shows a sharp increase in those taking out a 4G contract from June to September. The history of EE's subscriber base totals is shown below.
8th September 2013 : 1,000,000 4G subscribers
24th July 2013 : 685,000
June 2013 : 500,000
April 2013 : 320, 000
The significant point from the figures above is that EE has increased its 4G subscriber base by 315,000 in around 6 weeks and indicates that EE is gathering 4G subscribers like a snowball rolling down a snow slope. Its impressive without doubt.
EE seem to be in the right place at the right time. They have now launched 4G in 105 Towns and Cities and have double speed 4G in 15 cities. By the end of 2013 they have promised to increase this to 125 Towns and Cities and have double speed 4G in 20 of these. More on EE's 4G Roll-Out here.
With O2 and Vodafone having launched 4G only 2 weeks ago with a very limited roll-out and with Three not launching till December, 2013, the scene is set for an EE rampage. This will no doubt continue throughout 2014 as all three of EE's competitor's lag way behind EE in rolling out their respective 4G networks.
Olaf Swantee, CEO, EE, says: "The UK mobile sector saw a huge shift 10 months ago with the launch of 4G from EE. We set a new standard for UK mobile networks, and the way consumers and businesses are using their mobile devices in this country has been transformed. We have seen one of the fastest adoption rates in the world and I'm immensely proud to announce today that we have reached a significant milestone – one million 4G customers". You may like to read :
What is 4G ? An Easy to Follow Guide