[caption id="attachment_2598" align="aligncenter" width="300"]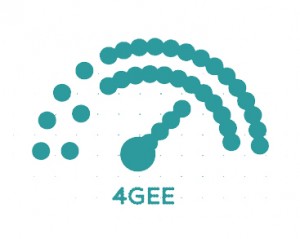 4G launches in more towns and cities with EE.[/caption]
As we inch ever closer to the point at which O2, Vodafone and Three will launch their respective 4G networks, EE continue to trundle along doing their best to bring their own 4G service ( 4GEE ) to most of the country before they have any competition.
In their most recent progress update EE have announced that 4GEE has been rolled out to 12 more towns across the UK. Those towns are Aylesbury, Berkhamsted, Billericay, Blackpool, Brentwood, Dewsbury, Huddersfield, Lytham St Annes, Marlow, Pontefract, Thame and Windsor, so if you live in one of those towns and have been waiting for 4G you can rejoice (assuming that you're happy to get it with EE).
For those keeping score the total number of towns and cities receiving 4G coverage from EE has now reached 62. In all the homes and businesses of more than 50% of the UK population can now enjoy superfast mobile internet. By the end of June EE promise to have rolled out 4G to at least 18 more towns and cities across the UK, bringing the total up to at least 80, however it's not known which 18 towns and cities they have in mind.
Longer term EE intend to be able to provide 4G coverage to 70% of the UK population by the end of the year and to give 4G access to 98% of the population by the end of 2014. Alongside the continued rollout EE are also committing to doubling the speed and capacity of its 4G service, with Birmingham, Bristol, Cardiff, Edinburgh, Glasgow, Leeds, Liverpool, London, Manchester, and Sheffield being the first to see the improvements sometime this summer.
4G seems to be going well for EE, as in the first five months since launch 318,000 customers and more than 1,600 medium and large companies across the UK have signed up for the service. EE have a rather ambitious target of more than one million customers by the end of the year, which might be doable, but whether the breathless speed of uptake to 4GEE will continue once they have some competition remains to be seen.
Olaf Swantee, Chief Executive Officer of EE had this to say about the company's progress: "Our 4G rollout is ensuring that we're connecting people right across the UK to one of the fastest mobile networks in the world, as quickly as possible. Consumers and businesses in the UK use mobile internet more than any other market, and we're working to meet that demand right across the country. We'll roll out 4G to 98% of people in 2014, including the double-speed 4G that will launch this summer."
The full list of towns and cities that currently have access to 4GEE are as follows: Amersham, Aylesbury, Barnsley, Belfast, Berkhamsted, Billericay, Bingley, Birmingham, Blackpool, Bolton, Bradford , Brentwood, Bristol, Cardiff, Chelmsford, Chorley, Coventry, Derby, Dewsbury, Doncaster, Dudley, Edinburgh, Glasgow, Harpenden, Hemel Hempstead, Huddersfield, Hull, Leeds, Leicester, Lichfield, Liverpool, London, Loughborough, Luton, Lytham St Annes, Maidenhead, Manchester, Marlow, Newbury, Newcastle, Newport, Nottingham, Pontefract, Preston, Reading, Rotherham, Sheffield, Shipley, Slough, Southampton, Southend-on-Sea, St Albans, Stockport, Sunderland, Sutton Coldfield, Telford, Thame, Walsall, Watford, West Bromwich, Windsor and Wolverhampton.