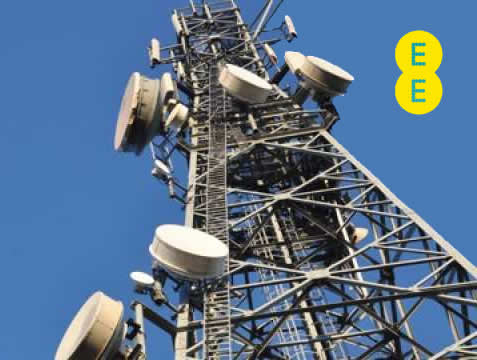 EE Rolls 4G out to more towns.
EE has certainly been busy. When it's not bringing 4G to shopping centres and stadiums or working on LTE-A in London it's expanding its 4G coverage across the rest of the country.
The network recently announced that it has switched 4G on in 12 more towns across the UK. The towns in question are Antrim, Bridgend, Burnley, Coleraine, Leigh, Livingston, Macclesfield, Newtownabbey, Nuneaton, Pontypool, Sittingbourne, and Tamworth.
They join the 175 towns and cities that already have 4G access from EE, bringing the total number up to 187.
Olaf Swantee, Chief Executive Office of EE said of the latest rollout: "Our 4G rollout is continuing at an industry-leading pace, reaching more and more people in places right across the UK. We're connecting major towns to make sure that consumers, commuters and businesses have 4G where they live and where they work. As well as expanding our 4G network into new areas, our teams are switching on new 4G sites in our existing 4G cities and towns to make the EE network experience even better."
EE has also announced that key routes between Edinburgh and Glasgow and Cardiff and Swansea have also been upgraded to 4G and of course the network plans to continue expanding its 4G coverage until almost every corner of the UK receives a signal.
If you're in one of the newly added locations and are looking for something to enjoy a 4G connection on you could do worse than EE's newly announced Kestrel smartphone, which at £99.99 on pay as you go is currently the most affordable 4G handset on the market.
Meanwhile if you're still without 4G stay tuned, because at this rate EE will have brought coverage to almost everywhere by the end of the year.
See further details of EE's 4G network rollout here.