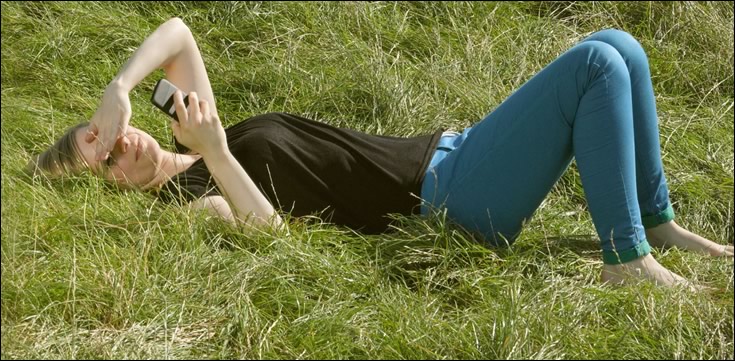 National Roaming, a proposal put forward by the UK government, sounds on the face of it like a good idea. It would mean that mobile networks in the UK would function in the same way as they do when you roam abroad, in that while you'd have a contract with a specific network you would 'roam' to other networks if you entered an area where your network didn't have good signal.
This would essentially ensure that users would be able to get a signal anywhere that has signal on any network.
But in practice it's not that simple, as the networks explained when all four of them slammed the initial proposal. According to the networks the plan is fraught with problems, from battery life and dropped call concerns if your phone is constantly searching for a stronger signal and hopping between networks, to financial ones, as investment in infrastructure is likely to drop if the service is essentially nationalised.
Following these initial complaints EE commissioned Capital Economics to carry out some research of its own and recently presented the findings. According to that research National Roaming would only actually increase overall UK coverage by 2-4% yet it could delay the rollout of 4G by between 18 and 24 months, lead to a reduction in industry capital expenditure of £360 to £440 million each year and reduce GDP (gross domestic product) by between 0.1 and 0.2%.
Combined with the proposed increase in annual licence fees the effect could be even greater, reducing investment by up to £582 million and lowering GDP by 0.2 to 0.3%.
On the flipside the report also highlight how the mobile industry stands now and how things are likely to progress if national roaming isn't implemented, saying that currently the UK mobile industry provides 35,400 full time equivalent jobs and nearly 140,000 jobs in total in the UK, the implication being that many of them could be lost if investment in the industry is cut.
Speaking of investment, the report states that £5.5 billion will have been invested between 2012 and 2015, with the next wave forecast to be £5 to £6 billion, while the eventual productivity gains from 4G mobile services could be up to 0.7% of GDP or £12 billion per year at today's levels.
So it seems that National Roaming may not be the answer, but there's no denying that coverage could be better in rural areas (which is primarily where National Roaming will be beneficial). The good news is that EE doesn't disagree, as it issued a statement saying that:
"EE's consultation response reflects our longstanding view that while we support the ambition to improve rural coverage, the Government's proposal for National Roaming is a flawed concept. Instead, together with the other major UK network operators, we will propose a solution that helps solve the problem of rural coverage, without any of the technical, economic and competitive barriers of National Roaming.
If agreed by Government, the joint proposal can be implemented quickly and for less cost, a win-win for the British public." So here's hoping that EE's alternative plan is as good as it claims and that the government can be convinced to implement it.