[caption id="attachment_5611" align="aligncenter" width="513"]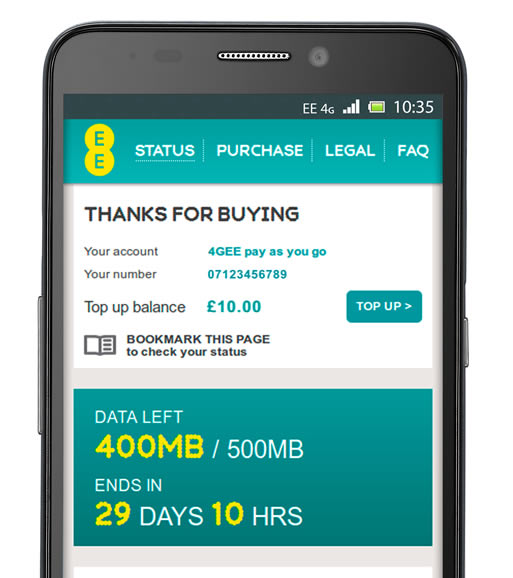 EE launched the UK's first Pay As You Go service on 4G this week.
[/caption]
EE has just announced its 4G pay as you go pricing. Right now it's the only 4G network that offers a pay as you go plan, but Three will be launching 4G around February of next year and adding it on to existing tariffs, so you can already see how it will stack up to EE. Plus in the meantime, Three will give you Ultrafast 3G on pay as you go, which is twice as fast as competing networks 3G services.
So should you dive in with pay as you go on EE or go with Three, even if it means waiting a few months for 4G to be added?
Useful reading : Why Three 4G's Network Is Delayed
How Do They Stack Up?
EE 4G Pay As You Go
EE is offering all of its current 4GEE handsets for pay as you go customers, so if you can get a phone on an EE contract you can also get it on pay as you go. That includes the forthcoming Alcatel One Touch Idol S, priced at £129.99.
A number of different 30 day call, text and data bundles will be available, with data starting at £3 for 100MB and going up to £6 for 500MB, £10 for 1GB, £15 for 2GB, £20 for 4GB or £30 for 10GB.
Minutes meanwhile go for £3 for 100, £5 for 200 and £10 for 500, while texts will set you back £2 for 400 or £5 for 3000.
If you opt for a data bundle of 2GB or greater you'll receive EE's fastest 4G speeds and as an extra incentive to get customers on board, anyone who buys a 4GEE pay as you go handset from an EE shop or ee.co.uk between the launch of the service and January 31st 2014 will receive 10GB of data for free as a one off.
Three 321 Pay As You Go
Three keeps things comparatively simple with its 321 plan. You'll pay 3p per minute, 2p per text and 1p per MB of data. If nothing else doing it like that ensures that you only pay for what you use but it's also good value for light data usage.
For example data works out as 100MB costing you just £1 (a third of what EE charge), while 500MB will cost you £5, which is £1 less than EE. However 1GB of data will cost the same as EE charge (£10) and for any amount above 1GB Three starts to get more expensive than EE. At the top end 10GB would cost you a whopping £100 on Three, compared to just £30 on EE.
Texts and calls don't fare quite so well on Three, even with low usage. For example 400 texts would cost you £8, compared to £2 on EE, while 3000 would cost you an enormous £60, while EE charges just £5.
Calls are similarly expensive, with 100 minutes costing £3 on both EE and Three, but on Three it goes up to £6 for 200 minutes (compared to £5 on EE) and £15 for 500 minutes, while EE charges just £10 for the same amount.
However Three also offers add ons which more than even things out. There's an 'All-in-One 10' add on, which costs £10 and gives you 100 minutes, 3000 texts and unlimited data for 30 days or an 'All-in-One 15' add on, which costs £15 and gives you 300 minutes, 3000 texts and unlimited data for 30 days.
These add ons are all but essential if you plan to send more than a handful of texts or make more than a couple of hour's worth of calls in a month.
But once you factor in the add-ons Three remains cheaper than EE even with high usage, particularly for data, which ends up costing just £10 per month for an unlimited supply, compared to £30 per month for 10GB on EE.
Including add ons into the mix does make things a little more complicated than Three's 321 plan initially appears and you will have to remember to actually get the add ons or you could end up being charged inordinate amounts, but that aside they're fantastic value.
Final Thoughts
Of course, EE still has the advantage at the moment of actually having a live and widespread 4G network. If you specifically want 4G then you'll have to wait until at least early next year to get it on Three and even then it will only initially be available in London, Birmingham and Manchester.
Useful reading : Three 4G Network Launch Details
It will be a long time before its coverage comes close to EE's, probably a couple of years in fact. Whether that justifies EE's higher prices is entirely subjective. Of course the beauty of pay as you go is that you could always go with EE for now and switch to Three if and when it's 4G network starts to match up, assuming you have an unlocked handset.
Useful reading : EE 4G vs Vodafone 4G vs O2 4G vs Three 4G