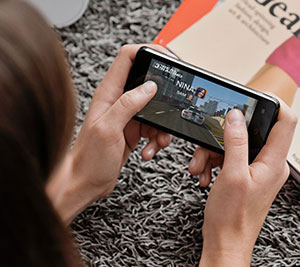 Cinderford is in the countryside and as we all know rural locations tend to lack in the mobile data department, but if you're on Vodafone then in Cinderford that's no longer the case.
The network has rolled out 4G to the town, allowing residents and visitors to get online, download files, watch videos, work and use social networks whenever and wherever.
Speaking to the Gloucester Citizen a Vodafone spokesman said: "The arrival of Vodafone 4G in Cinderford means all customers with compatible devices and bundles will be able to connect to the internet more quickly, more reliably and in more places than ever before. 4G services will also help businesses improve productivity by enabling employees to work where they want to, when they want to.
"Vodafone has now extended its 4G coverage to 491 larger cities, towns and districts as well as thousands of smaller communities across the UK. Vodafone plans to provide coverage using 2G, 3G or 4G services to 98 per cent of the UK population."
So far Vodafone is the only network to provide reliable 4G coverage to Cinderford. O2 has patchy outdoor coverage, with indoor coverage currently limited to Hollyhill Industrial Estate and Sedbury Business Park, while EE and Three have no 4G coverage in the area.
For now then Vodafone should be the network of choice for Cinderford residents, but hopefully there will be more presence in the area from other networks before long. Even on Vodafone though coverage drops off rapidly when you hit the outskirts of town.