[caption id="attachment_498" align="aligncenter" width="300"]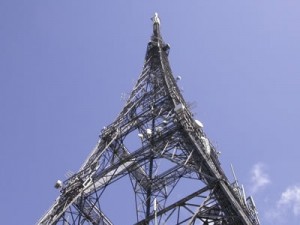 Cautious Welcome Given to 4G Auction Report[/caption]
Ofcom announced its final rules for the upcoming 4G auction today (24 July 2012), where it received a cautious welcome from the UK's mobile operators.
There are a dozen documents, totaling more than a 1,000 pages, detailing all the issues for the auction of the 2.6GHz and 800Mhz spectrum. Teams from each operator are now working their way through the documents.
Ofcom has stated that the threat of legal action from the operators has caused major delays to the whole process – and Ofcom CEO Ed Richards said that it was a 'racing certainty' that there would still be objections.
A spokesperson for Everything Everywhere said that publication of the auction rules represented a 'crucial step' in the move to bring faster mobile speeds and improved connectivity to the UK. They added that it would be 'stimulating £5.5bn investment into the UK economy'.
'While there are still some elements of today's proposal which we don't think are in the interests of competition or consumers, we are pleased that Ofcom is moving in the right direction and we recognise that we need to get this process moving now before the UK falls further behind the rest of the world.
They added that Everything Everywhere was committed to bring the UK 4G in 2012 and that for them the next milestone would be getting a response from Ofcom on whether they can roll out 4G over the operator's already existing 1800Mhz spectrum.
Ofcom CEO Ed Richards said that request was a separate matter and under consideration by Ofcom, with a decision due to be made before the end of 2012.
A spokesman for Three stated that: 'Ofcom's decision on the structure of the spectrum auction will have a lasting effect on the choice of services and value available to mobile consumers.' They said they were working through the document to see what its ramifications for the UK mobile market and consumers were.
Vodafone UK welcomed the work Ofcom had made in trying to create a competitive market for the next generation of mobile offerings, and supported the regulator's aim to see as many people benefiting from a 4G service as possible. A spokesperson added: 'We will obviously need to study today's lengthy documents to make sure they deliver the fair and open auction that this country needs.'
A spokesperson for O2 said the rules represented a 'significant step' in the move towards launching 4G in the UK, and while Ofcom had taken note of some of its suggestions, it would be studying the report in detail before making any response.