[caption id="attachment_3603" align="aligncenter" width="300"]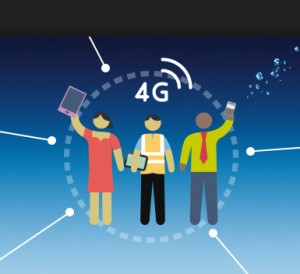 O2 reveal that their Business to Business sales will be critical to the success of its 4G launch.[/caption]
While O2 are obviously heavily focussed on getting individuals to sign up for their O2 4G service, the company's B2B channel could be just as important according to O2's Business Director, Ben Dowd in a recent interview.
"All our B2B channels including partners are critical to the success of our 4G launch" Dowd stated. He claimed that many businesses don't fully understand how 4G could benefit them and that while EE have focussed on promoting the speed increases of 4G, O2 will put more emphasis on the tangible effects of the service in terms of how it could change the way businesses operate, reduce costs and improve productivity.
"We see our role as an enabler in helping our customers understand what 4G will do to help their bottom line – from giving employees the ability to work on the move to providing their customers with new and better digital experiences" he said.
Seemingly this focus on business might be paying off, as many of O2's key business customers have already stated that they want to start using 4G by the end of next year, claiming particular interest in its potential for remote working.
"We've seen significant interest in 4G and are having good conversations with many customers. The opportunities are huge for all involved" Dowd claimed.
In order to help generate additional interest and understanding among business users, O2 is going to host a 'webex' briefing session for all B2B customers on the 19th of August. O2 also plans to hold a number of consultations and training opportunities to further help businesses get the most out of 4G.
For large businesses O2 account managers will be on hand to give them regular updates, while smaller businesses will be able to work with O2 Guru's.
Source for interview above  Mobile News.