While BT is intending to acquire EE, you won't have to wait for the deal to go through to get a BT tariff, as the company is now back in the consumer mobile market.
It's unveiled three new SIM only plans and to celebrate the move and reward existing customers you can get a big discount on them if you're a BT Broadband subscriber.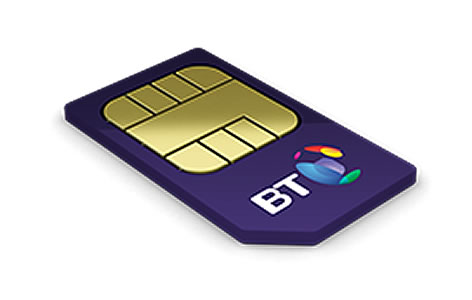 The network is an EE MVNO, so coverage is widespread and it offers 4G. Right now the cheapest tariff is £10 per month (or £5 for BT Broadband customers) and includes 500MB of 4G data, unlimited texts and 200 minutes.
For £17 per month (or £12 if you're a BT Broadband customer) you can get 2GB of 4G data, unlimited texts and 500 minutes.
Or at the top end for £25 per month (or £20 if you subscribe to BT Broadband) you can get a mammoth 20GB of 4G data, unlimited texts and unlimited minutes.
All of those are 12 month contracts and those aren't bad prices either way, but they're especially tempting if you qualify for the discounts, which don't actually require your name to be on the BT Broadband bill, just that you live in a BT Broadband household.
As well as tempting prices and lots of 4G data, BT hopes to tempt you with access to its network of 5 million Wi-Fi hotspots, plus free access to BT Sport on the BT Sport apps.
Its plans also have handy features like spending caps, parental controls and the ability to move between plans without taking out a new contract, even if you want to move to a cheaper plan.
John Petter, chief executive of BT Consumer, said: "Offering BT customers the UK's best value 4G data deal is a great way to start our journey towards re-establishing ourselves as a major player in consumer mobile.
"We are offering 4G on the UK's biggest network along with unlimited access to the most extensive wi-fi coverage via our 5m BT Wi-fi hotspot network. Plus BT Sport and a discount of up to 50 per cent on your mobile tariff if you are a BT Broadband customer."
As they are SIM only plans you'll need to supply a phone, but if you don't already have a smartphone or want a new one you can buy a 4G handset for as little as £99 from the BT Shop.