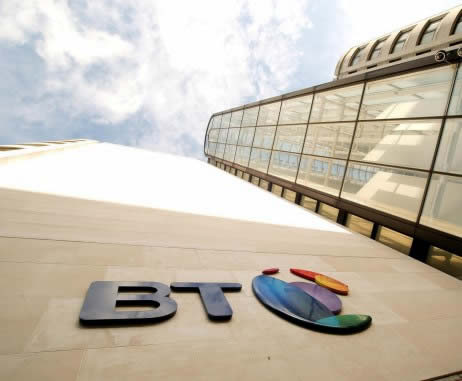 BT look set to be launching 4G in some form or other this year.
It had already been reported that BT would likely be launching consumer 4G services at some point but it's now looking like it could happen as soon as this year.
Mobile World Live reports that Niall Dunne, BT Group's chief sustainability officer said the company was looking to the "back of the year" for consumer 4G. But before that it will be selling 4G LTE wholesale in the summer.
It's not clear exactly what sort of consumer 4G offering BT will provide, but it's likely to use an EE based MVNO as it's signed a multi-year agreement with the company. That's definitely a good thing as EE is storming ahead in the 4G stakes, so if BT leverages EE's infrastructure it will instantly have widespread coverage.
Apparently BT also plans to use its partnership with EE to build on its strong Wi-Fi presence, which along with 4G could see BT customers become exceedingly well connected.
Beyond that there's speculation that BT may bundle 4G with phone and broadband services and BT Vision, essentially giving customers a complete media and communications solution all in one place.
Everything else is guesswork. If BT is just operating as an MVNO in the 4G space then it won't likely be a true competitor for EE, O2, Vodafone or Three and will probably have relatively few subscribers. On the other hand it's a huge company and many people already have some related services from BT, so if it does bundle 4G with everything else and put an attractive price tag on it then business could boom.
Presumably we'll hear more of BT's plans soon if it really does aim to launch the service this year, so stay tuned and we'll keep you updated.