Apple and Samsung have been doing battle year after year for smartphone supremacy and 2015 isn't going to be any different, with both the Samsung Galaxy S6 and iPhone 6s on the scene.
They're two of the best phones either company has ever made and easily up there with the very best handsets of 2015, but how do these two superphones compare?Build
Apple iPhone 6s (138.3 x 67.1 x 7.1mm 143g metal) vs Samsung Galaxy S6 (143.4 x 70.5 x 6.8mm 138g metal and glass)
The iPhone 6s is clad in strong Series 7000 aluminium. It has an almost seamless unibody design, broken up only by strips for the antenna and it's slim at just 7.1mm thick, while gently curved sides make it comfortable to grip.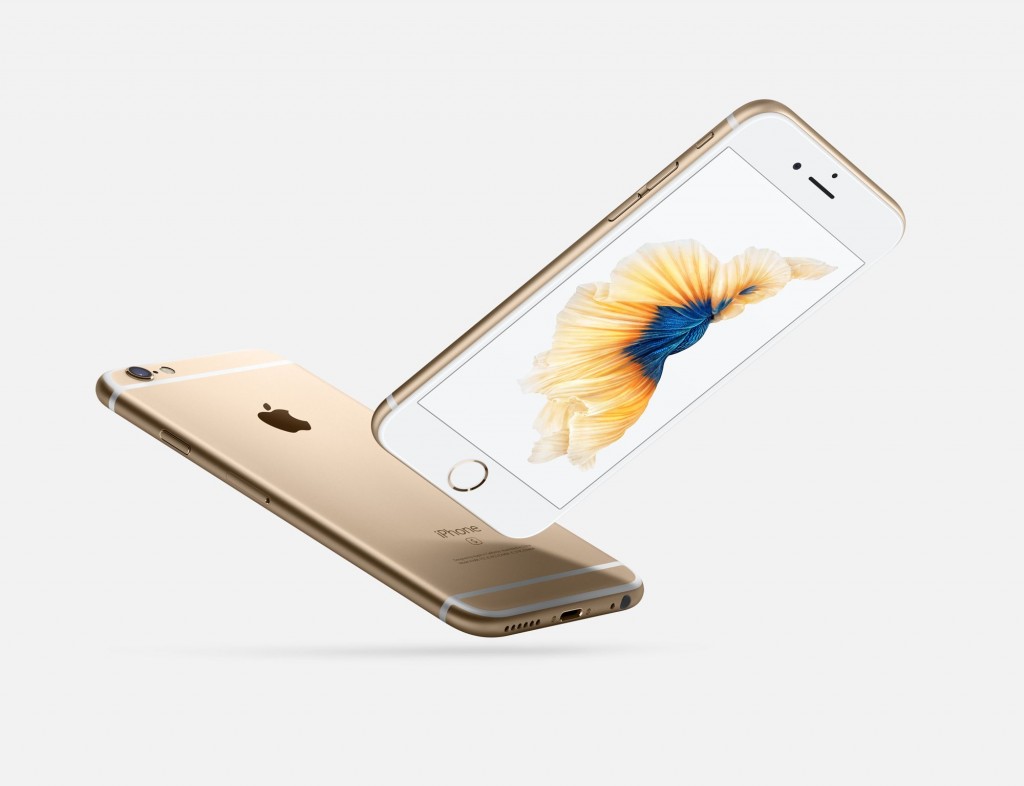 The Samsung Galaxy S6 is similarly curved and even slimmer at 6.8mm thick, but the design is a little different as while it has a metal frame the back is glass. It's therefore less likely to survive a fall, but it looks just as good, with the colourful glass shades giving it an almost gemstone like quality.
Display
Apple iPhone 6s (4.7-inch 750*1334 326ppi) vs Samsung Galaxy S6 (5.1-inch 1440*2560 577ppi)
The iPhone 6s has a 4.7-inch 750 x 1334 IPS LCD display with a pixel density of 326 pixels per inch. That makes it both smaller and less sharp than most flagship screens, but if you're in the market for a relatively compact phone then it's an excellent choice and while it's not pin sharp it's still crisp and clear.
It also benefits from 3D Touch, which means that if you press harder on something a pop up menu will appear with different interaction options, a bit like right clicking with a mouse. It's a useful feature and we wouldn't be surprised if a few years from now it's found in most phones.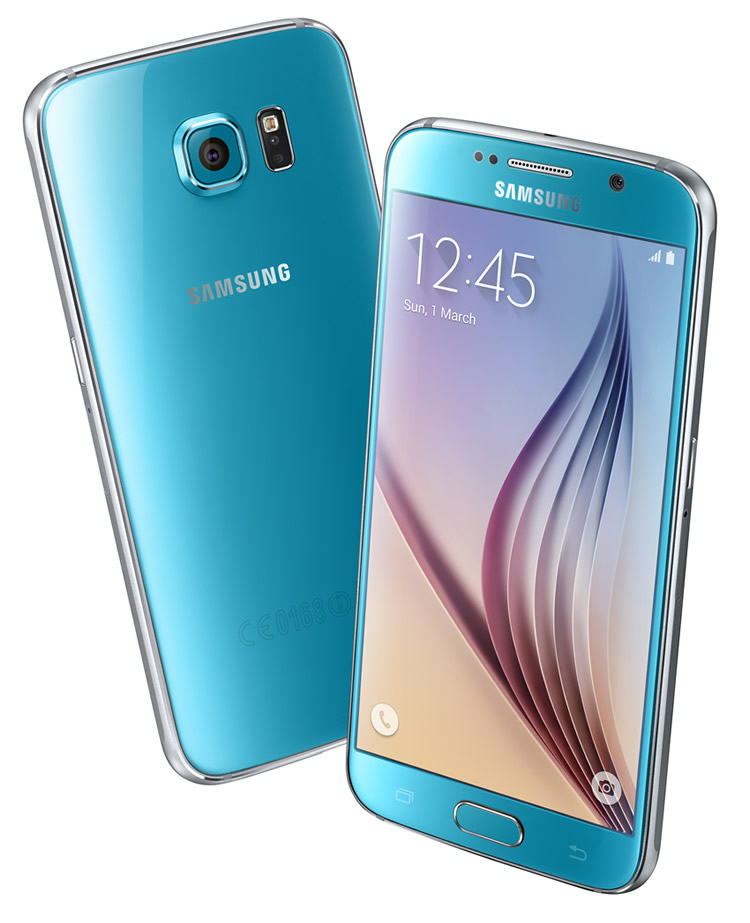 The Samsung Galaxy S6 doesn't have 3D Touch or anything like it, but it does have a ridiculously sharp 5.1-inch 1440 x 2560 QHD screen with a pixel density of 577 pixels per inch.
It goes beyond just having a high resolution too, as it's also very vibrant and exceedingly bright, giving it good outdoor visibility.
Power
Apple iPhone 6s (Apple A9 processor 2GB RAM) vs Samsung Galaxy S6 (2.1GHz octa-core 3GB RAM)
There's a powerful Apple A9 processor at the heart of the iPhone 6s and it's likely coupled with 2GB of RAM, though this hasn't yet been confirmed.
The Samsung Galaxy S6 also has a home-grown processor, in this case an octa-core Exynos 7420 chip with four cores running at 2.1GHz and the other four clocked at 1.5GHz. It also has 3GB of RAM, making it impressively powerful.
Comparing the specs of iOS and Android devices is like comparing apples and oranges because there's so much more to it than raw numbers, but both of these phones are tremendously powerful and should provide slick performance for the foreseeable future.
Camera
Apple iPhone 6s (12MP rear 5MP front-facing) vs Samsung Galaxy S6 (16MP rear 5MP front-facing)
The iPhone 6s and Samsung Galaxy S6 are both brilliant camera phones. The iPhone 6s has a 12 megapixel rear camera and a 5 megapixel front-facing one, plus 4K video support, Live Photos and even an innovative front-facing flash which works by lighting the screen up incredibly bright.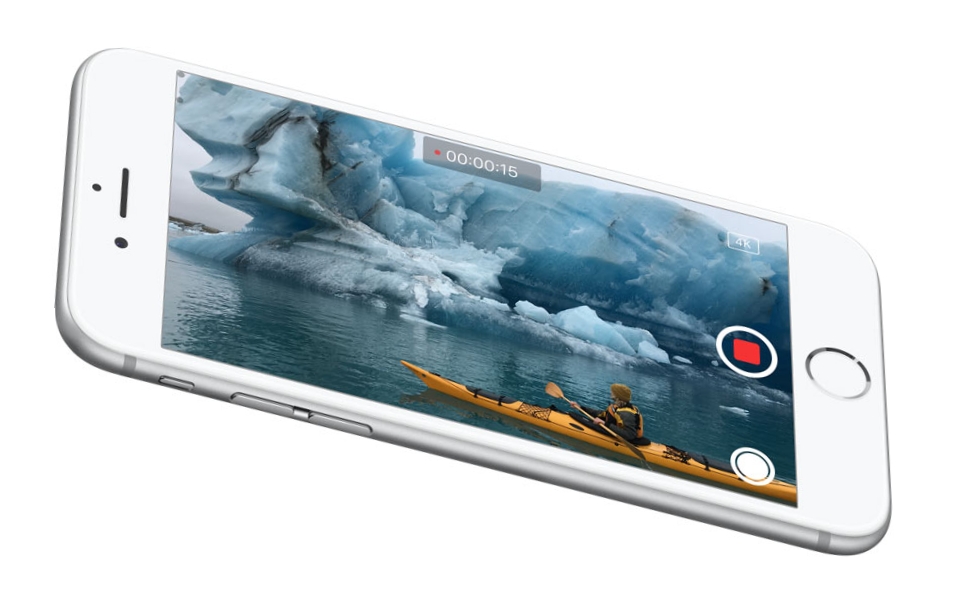 The Samsung Galaxy S6 meanwhile has a 16 megapixel rear camera with optical image stabilisation, a 5 megapixel front-facing one and 4K video support. It's also got a wealth of shooting modes and options, but both phones are capable of taking highly impressive and detailed pictures, which is the most important thing.
Battery life, memory and connectivity
Apple iPhone 6s (1715 mAh 16/64/128GB 4G) vs Samsung Galaxy S6 (2550 mAh 32/64/128GB 4G)
The iPhone 6s has a 1715 mAh battery, while the Samsung Galaxy S6 has a far bigger 2550 mAh one, but their actual performance is similar, with both likely to last you a day of moderate use but not much more. They're also both sealed in so if you were hoping to carry a spare you're out of luck.
Both phones also come in 64 and 128GB sizes, but the Samsung Galaxy S6's smallest size is 32GB, while the iPhone 6s's is just 16GB.
The two handsets each support Wi-Fi, 3G, 4G, Bluetooth 4.1 and NFC, though the iPhone 6s only uses NFC for Apple Pay. On top of that both phones also have fingerprint scanners, but the Samsung Galaxy S6 has one extra type of connectivity in the form of an infrared blaster, so among other things you can use it to control many televisions.Conclusion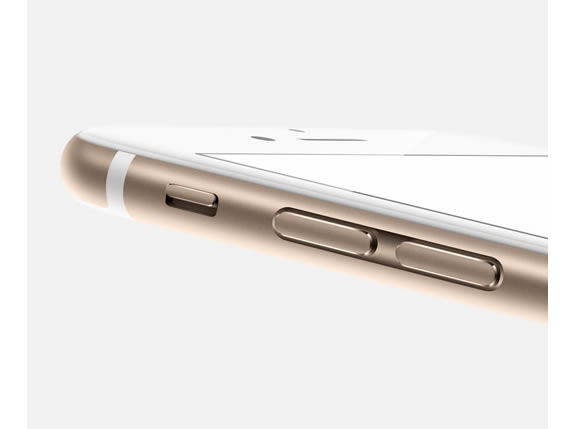 Apple has made its best phone ever with the iPhone 6s, but Samsung has done the same with the Galaxy S6. Both handsets are enormously powerful, packing some of the best smartphone snappers around and stuffed full of innovative features.
They're also both beautifully built and will likely continue to be strong options well into 2016 if not beyond. If there's something to choose between them other than the operating system differences it's really the screen, as the iPhone 6s offers a relatively compact display with an exciting 3D Touch feature, while the Samsung Galaxy S6 has a larger, sharper screen.