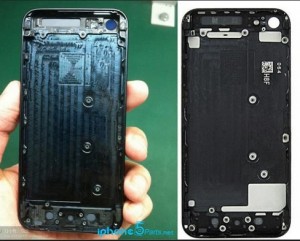 We have heard little to-date about the Apple iPhone 5S yet we here at 4G.co.uk believe its coming in the not to distant future. The guys over at Digitimes previously reported that a trial run manufacturing 50K of the iPhone 5S was due to commence sometime in December.
Full production of the 4G enabled Apple iPhone 5S could then begin sometime in the first quarter of 2013. The logical place to make the official announcement would be the Mobile World Congress ( MWC) at Barcelona in February 2013.
Digitimes also speculated on a new iPad as follows. "While the speculated iPhone 5S is expected to enter volume production in the first quarter of 2013, Apple is also likely to release a new version of the iPad a quarter later than the iPhone 5S, since the display resolution of its latest version of the iPad has come out lower than expected".
With a trial batch of the Apple iPhone 5S being prepared / underway more leaks normally follow. The first pictures of the Apple iPhone 5S ( well the rear housing at least ) have been posted by iPhone5Parts. The photos don't show a lot but it's likely to be the rear cover with some minor updates over the iPhone 5. The difference can be seen by comparing the photo above. The 5S is on the left and the iPhone 5 on the right ( i.e. screw fixing positions ).
This brings us to what improvements may come with the 4G enabled Apple iPhone 5. No leaks regarding this as yet other than to guess that the above changes are made to accommodate either an improved manufacturing process or a change of PEC ( panel electronics circuit board ). Whatever Apple is planning it seems to us here at 4G that the iPhone 5S will need some major upgrades to keep pace with the forthcoming 4G enabled Samsung Galaxy S4 ( more here ).