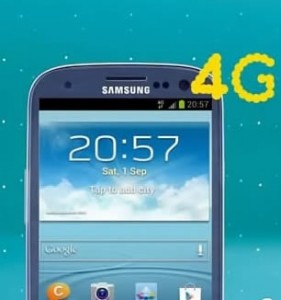 The EE 4G network launched three months ago amidst a fanfare of publicity, and within that short time has brought the superfast 4G network to just over 45% of the country. Not bad from a standing start.
This includes the very recent addition of 9 new towns to the network - Amersham, Bolton, Chelmsford, Hemel Hempstead, Southend-on-Sea, Stockport, Sunderland, Sutton Coldfield and Wolverhampton.
EE are capitalising quickly on their monopoly position as the UK's only 4G provider, but their luck will run out in the Summer when other mobile operators are awarded 4G LTE licenses. Chief amongst their rivals will be Three, who already offer their Ultrafast network which offers connectivity at twice the normal 3G speeds and is already up and running. With the addition of 4G at no extra cost sometime in September, Three are confident that their existing base of Ultrafast users will keep them in the frame moving into the new year.
Meanwhile EE have a range of smartphones ready for purchase now and already running 4G. These include the iPhone 5, Sony Xperia Z, Nokia Lumia 920, and the Apple iPad.
Shortly they will also add the Samsung Galaxy SIII, Galaxy Note 2 and the Blackberry Z10, and a small number of other smartphones will follow in the subsequent couple of months.
Because EE are the only network offering 4G now, they aren't too fussy about contract pricing when it comes to customer value. You will pay around £36 a month, which gets you 500MB of 4G data, all the way up to £61 a month for a 20GB allowance, which we feel is a little high. Fortunately, the Three 4G upgrade at no additional cost in September is likely to set people thinking, and may well spark a price war. And price wars are pretty good for consumers!