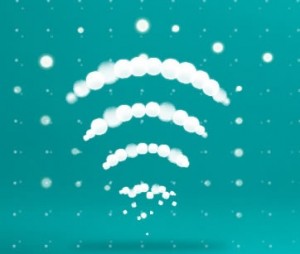 We noted all the advertisements in the Times Newspaper this week with EE advertising the launch of its 4G mobile internet service. Afterwards, I thought that's a bit over the top. However, later on in the day I thought that EE may have so many ads in the Times and other business papers for a reason.
The reason for this could be that 4G mobile may be more suitable for business use than it appears at first glance. Just to recap EE ( Everything Everywhere – which owns Orange and T-Mobile ) launched 4G this month. EE has quickly established a dedicated part of its website for business users. These cover small, medium and large businesses.
One of the main concerns for a business when handing out 4G smartphones and tablets to its employees is security. In the business world its vital to keep confidential information safe on mobile devices.
EE are offering businesses peace of mind on its 4G network with "Secure Mobile". EE say Secure Mobile will ensure that your company's data and your client's data will remain secure whatever location your employees are accessing the 4G mobile internet from and whatever 4G mobile device they are using. EE also say Secure Mobile is a complete end-to-end solution needing no IT support from inside your business. Sounds like a "Plug and Use" solution to us here at 4G.co.uk.
4G is likely to improve productivity in businesses say EE by using 4G mobile data speeds which are up to five times faster than businesses currently experience. This means that downloading company documents such as orders, making video calls and checking and sending emails will be done quicker thereby increasing productivity.
On the business section of EE website, it shows all the same 4G phones and mobile devices as on the consumers' section of the website. The only difference is with the 4G mobile data pricing and allocations. On the business section the lowest mobile data package comes in at 1GB for a cost of £11 per month and this increases to the maximum of 128GB at a cost of £160 per month.
With the Huawei E589 Mi-Fi device, a small business could have the Mi-Fi device in its office set-up to work as a "4G hotspot" which then lets that business connect up to five Wi-Fi devices to the 4G mobile internet.
It's early days for businesses to consider 4G and particularly as 4G is currently only available with one 4G mobile operator and even more so as 4G mobile access is currently only available in 11 cities. We see businesses moving to 4G but not until mid 2013 at the earliest. The reason for this is that's when other UK mobile operators launch 4G themselves and there will be more choice and then competitive pricing will begin to evolve.