[caption id="attachment_259" align="aligncenter" width="300"]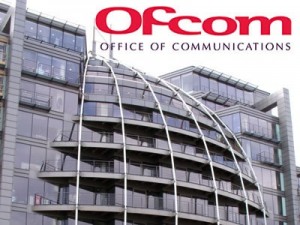 Good news for those wanting 4G services in the UK.[/caption]
Those waiting for 4G services to launch in the UK will be pleased to hear that EE ( Everything Everywhere – which owns Orange and T-Mobile ) will confirm it's October 4G launch this month and that Vodafone, O2 have official approval to launch 4G services as early as May 2013, which is around 7 months after EE.
The 4G auction will commence late in 2012 with auction approval early in 2013.
The path has been cleared for the launch of 4G phones and services in an orderly manner. This comes earlier than was previously agreed and also lays to rest any grievances that some mobile operators had after Ofcom had approved EE ( Everything Everywhere ) to launch 4G up to 9 months earlier than Vodafone, O2 and Three.
Ofcom and the Culture Secretary (Maria Miller) reviewed the 4G launch schedule and held a wash-up meeting yesterday which has resulted in the 4G launch dates for Vodafone, O2 and Three being brought forward.
Prior to yesterday, the earliest Vodafone, O2 and Three could launch 4G was around September 2013 but this has now been reduced to the Summer of 2013 and a realistic timescale for some areas of the UK could be May 2013.
The actual dates for each operators 4G launch will be dependent on whether Vodafone, O2 and Three are ready to launch their 4G networks by May 2013. The schedule has been brought forward in discussions with Ofcom, Digital UK and Arquiva. This resulted in an earlier release of the 800MHz and 2.6GHz 4G frequency bands being used for digital-terrestrial broadcasting and an improved schedule for the the clearance date for TV transmitters.
Each area of the UK will be subject to different clearance dates e.g. Oxford and Waltham – which would otherwise prevent deployment of 4G mobile services to around 9 million people in cities including London, Birmingham, Coventry, Leicester, Nottingham and Sheffield – will be brought forward by five months to May 2013 and the clearance date for transmitters which impact around 1 million people in and around Glasgow and Edinburgh will be brought forward by more than three months to April 2013.
The above indicates to 4G that the launch and roll out of 4G via Vodafone, O2 and Three will be launching 4G across the UK on a zone by zone basis. Some areas receiving 4G by May 2013 with others lagging months behind.