[caption id="attachment_236" align="aligncenter" width="300"]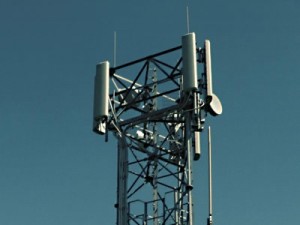 A brief summary of and when mobile operators will launch 4G services.[/caption]
We here at 4G thought we should summarise the state of play with the 4G mobile operators in the UK which have not announced a 4G launch date so far. These are Vodafone, O2, Three and Virgin Mobile in the main. Of course, EE ( Everything Everywhere which owns Orange and T-Mobile ) will launch 4G on 30th October and are currently selling 4G enabled phones.
Vodafone 4G
We started to write about Vodafone's 4G wireless trial and soon realised we found nothing we had covered about a 4G trial on the Vodafone network. We looked on Google and on Vodafone's website but found no information – a blank.
We do recall that Vodafone and O2 have recently received approval from Ofcom to provide a joint mobile network and this would also offer 4G services. The agreement allows Vodafone and O2 to reduce the number of transmission masts that they have by 40% and save up to 400 million pounds by eliminating duplication of network equipment.
In terms of a Vodafone 4G launch we can guesstimate when this is likely to launch by referring to the 4G auction and scheduled launch dates approved by Ofcom this week. We would foresee Vodafone launching 4G no sooner than June, 2013.
O2 4G
O2 undertook a large 4G trial in London which was scheduled to end this summer. The O2 4G trials involved over 1000 people and stretched from Hyde Park to Canary Wharf. O2 say they achieved download speeds of between 20 and 50 Megabytes per second. This is pretty quick and is around 20 times the speed of 3G but, of course, this was achieved under "ideal" trial conditions and more realistic speeds under normal 4G network conditions would be five times faster.
Since then we have heard little more. As O2 and Vodafone are sharing a single 4G network coupled with the Ofcom announcement regarding the approval of the 4G network launch schedule we foresee O2 launching 4G no sooner than June, 2013.
Three 4G
Three has said little about its 4G network to-date but we did hear back in March this year that a small-scale 4G trial had taken place and went according to plans. No other 4G trial information has been heard of by 4G.co.uk but we do know that Three appointed its main 4G network supplier ( Samsung ) only in September 2012. Based on this we would estimate that Three would be unlikely to offer 4G services until maybe July or August 2013.
Virgin Mobile 4G
Virgin Mobile is a Mobile Virtual Operator of Orange and offers its 3G services by "piggy-backing" onto Orange's network. Virgin Media Business undertook 4G trials in Bristol and Newcastle and achieved 4G download speeds of 90 megabytes per second which is three times faster than 3G.
Virgin Mobile, being an MVNO of Orange and ultimately EE may well be in a good place at a good time. EE are launching 4G services this month, and it is feasible that Ofcom could approve Virgin Mobile as an EE 4G MVNO to launch 4G in the near future – possibly even in 2012.
Of course, we have simply made a guesstimate regarding the above but as soon as we hear firm dates with regard to 4G launches we will most certainly post it on 4G.co.uk.