[caption id="attachment_220" align="aligncenter" width="300"]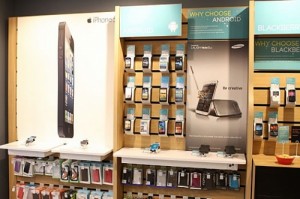 Whats good and ugly about Ee's 4G launch.[/caption]
4G launch – the good
There are some really good things about the launch of 4G today by EE ( Everything Everywhere – which owns Orange and T-Mobile ). The first is that EE launched on time as they predicted and actually launched 4G in one more city than the previously reported ten cities. The 11 cities benefiting from 4G speeds today can be viewed here.
Secondly, those of us wanting faster mobile internet downloads can now experience downloads FIVE times faster than with 3G. 4G.co.uk compared 4G and 3G speeds and you can view this here.
The third point to make in this section is that the range of 4G phones, 4G tablets and 4G devices available at launch or within weeks from now is truly great. The 4G Ready phone range can be seen here.
4G launch – the bad
Firstly, the 4G launch is good if you live in one of the 11 cities which will benefit from 4G at launch but what if you live in an area where you have to wait up to 6 months to get 4G ? More on this here.
Secondly, 4G voice calls will not be as planned in that VoLTE is not being used. To receive and make voice calls at the current time on 4G, your 4G phone will have to switch to 3G mode and back again when the call is completed. More on 4G VoLTE here. This will place a huge drain on your battery as the 4G phone switches between 4G and 3G. By how much we are not sure and will wait and see what customers experience as 4G phone sales begin to take-off.
4G launch – the ugly
There is only one aspect of EE's launch that we see as ugly and this is the cost. The price plans come in at £36 to £56 with a 2 year contract and on the lowest costing price plan - the iPhone 5 will set you back £380. But this could be excused with 4G data speeds on offer and with such a premium 4G phone. It turns ugly when you look at the cost of 4G mobile data. On the cheapest plan which is £36 a month for 2 years you get an ugly 500 megabytes of data.
To emphasise how ugly the 500MB is you could use up your whole month's data allowance in under 4 minutes when watching YouTube or downloading a HD Movie over the 4G mobile internet. 4G.co.uk examined the above 4G data costs and the findings can be found here. You do get free voice calling and texting included but surely the 4G mobile internet is all about increasing the download speed to download more for customers to use and experience ?