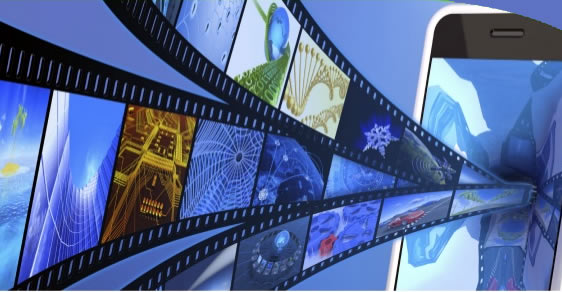 Being able to stream video wherever you are over 4G is liberating but it's still limited in a number of ways. One major obstacle that's yet to be overcome is being able to cope with on-demand streaming of major events, such as big sporting and music events, as the number of people trying to watch them at once is too much for the networks to cope with.
So for now it's simply not an option, but in a conversation with Telecoms.com EE Video Strategist Matt Stagg claimed that it won't be all that long before it is.
In fact the conversation happened during an event where EE was trialling the type of technology necessary. It was during the Commonwealth Games, when, as we reported, EE demonstrated eMBMS 4G broadcast technology, which allowed it to live stream the event to a theoretically unlimited number of people (though in practice the trial was limited to visitors of the Glasgow Science Centre).
The technology works by creating a single stream that any number of people can tap into and watch with no additional bandwidth strain, whereas normally each person watching something has their own stream, which for a major event would be impossible to support.
It's a logical solution and it's one that we're likely to start to see on a wider scale in the next few years. According to Stagg "People often say to me 'we've seen it all before, what's the difference now?' The difference is the global backing it's got, the general acceptance that this is a solution that will happen, the investment that's gone into it from infrastructure vendors – it's happening.
"Everybody is doing video and we have to find a way to support that. So we will start to look at commercial deployment around 2016. But we won't see a mass roll-out, certainly in Europe, it will be there to meet demand and some of the challenges we'll face from video.
"Coverage will grow organically and then we'll look at some of the more 'value-add' on top of it; things like weather warnings, traffic, digital signage that wouldn't make the business case by themselves, but once you've got it there are very small incremental costs to be able to overlay all these new services. It will happen; it's just a matter of time."
In a few years' festivals, premiership matches and even the Olympics are likely to be viewable live over 4G, not to mention every day television. Already some parts of the world have the technology. South Korea for example has a commercially available 4G LTE broadcast service. So get ready for buses and trains full of screaming football fans during the 2018 World Cup.
Looking to find out more about 4G LTE?