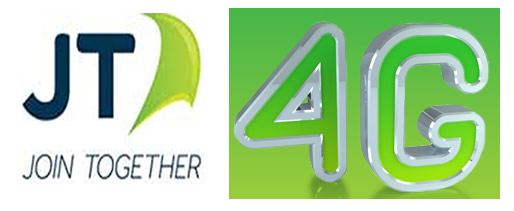 Residents of Jersey can finally enjoy 4G speeds, or at least they can if they're a JT customer anyway, as the network has now switched 4G on at six sites in St. Ouen.
The new experience should be at least twice as fast as 3G and provide a better quality streaming experience, JT promises, with average speeds of 8Mbps. The network uses the example of now being able to download an album in under three minutes, where before it could take six minutes or more.
Its 4G service also comes at no extra cost so all JT customers will be able to access it without paying a premium, all they need is a 4G handset, though JT has warned that initially Samsung and LG phones won't be compatible, as the network first needs to run tests on them.
JT's Dave Newbold, Chief Operations and Technology Officer, said: "We're really excited to have launched the first 4G sites on Jersey. We've invested over £12 million in a state-of-the-art Long Term Evolution (LTE) Advanced 4G network that will drastically improve mobile data services for Islanders.
"Our new network is expandable and can be regularly upgraded to ensure we are able to take advantage of any new advancement in mobile technology. In addition, it will also ensure significantly improved data connections in buildings. Combining our new 4G and our superfast fibre‐optic networks together means that people here in Jersey can now begin to experience unrivalled, seamless coverage, wherever they are."
Guernsey is still waiting for 4G, but the network states that it will launch in summer 2015. In the meantime residents of both Guernsey and Jersey can enjoy a new 3G service called U900, which should provide improved 3G coverage across the islands and speeds of up to 42Mb. Those sorts of speeds were previously only available in congested areas, such as St Peter Port's town centre.