[caption id="attachment_3356" align="aligncenter" width="270"]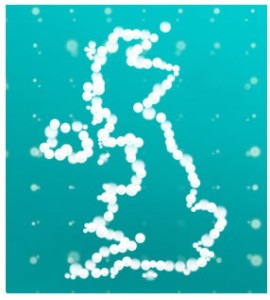 The battle for 4G in the UK[/caption]
The race to become the market leader of 4G mobile services in the UK begins in earnest next month. We consider whether EE will continue to surge ahead with its impressive 4G mobile subscriber figures or whether Vodafone or O2 will close them down. At this point in time, two key factors may well prove critical to the outcome and these are the extent of Vodafone's and O2's 4G mobile network coverage at launch and who sells the most of one particular 4G smartphone. More below.
Pole Position - EE
EE launched its 4G mobile network nine months ago and without doubt are in pole position. They recently announced they had acquired 687,000 4G mobile customers and expect to hit 1 million prior to the end of 2013. This means that EE will have 1 in 60 of people in the UK signed up to 4G by the end of 2013.
EE have launched 4G in 95 UK towns and cities to-date and covers 60% of the population. Importantly, EE have launched "double speed 4G, which is ten times faster than 3G", in 15 major UK cities.
EE's 4G exclusivity will end within 2 to 4 weeks time or 6 at most. Vodafone and O2 will launch their 4G mobile networks in that time and their aim will be to recover lost ground to EE.
Starting Grid – Vodafone and O2
EE are currently without doubt the market and brand leader for 4G Mobile in the UK. The extent to which Vodafone and O2 can halt, or slow down EE's domination remains to be seen yet two key factors will affect the outcome. These are outlined as : Vodafone's and O2's 4G mobile network coverage at launch and the incoming Apple iPhone.
Vodafone has already invested £790 million in acquiring its 4G frequency spectrum and have stated that they are spending £1.8 million pounds a day on its 4G mobile network and infrastructure. O2 spent £550 million on its 4G frequency spectrum and likely similar amounts on its rollout.
3G looked at O2's preparations for its 4G launch in this article "O2's 4G Network is Coming Soon" and at Vodafone's in this article "Vodafone 4G Launch is Nearly Upon Us".
4G Network Coverage at Launch
EE launched 4G in 11 major cities and then rolled out 4G at a rate of an additional 2000 square miles every month. To play catch up – Vodafone and O2 have to launch 4G in many more towns and cities than EE. EE currently offers 4G in 95 towns and cities. 15 of these have "double speed 4G".
Vodafone and O2 need to hit an impressive number of towns and cities when they launch 4G, or EE will continue to surge ahead. We are certain that both Vodafone and O2 have been flat out preparing its 4G mobile networks for maximum coverage at launch and expect both O2 and Vodafone to beat EE's initial launch coverage, but by how much will be the interesting thing.
Apple iPhone 5S ( could be called iPhone 6 )
Another key issue is with regard to the availability of one 4G Phone.
Both Vodafone and O2 have already got a decent array of "4G ready" phones and tablets available and O2 is already providing customers with a 4G ready SIM card. EE, Vodafone and O2 will basically offer the latest 4G phones so we don't see anything which will help either EE, Vodafone or O2 in the battle to 4G supremacy there.
The battle for 4G supremacy could well be won or lost with the latest Apple iPhone. The Apple iPhone 5 currently sold by EE will not work on either Vodafone or O2 as it is on a different frequency. The frequency ( 1800 Mhz ) will operate on EE but doesn't on O2 and Vodafone.
This means that Vodafone and O2 have to wait for the arrival of the latest iPhone ( named Apple iPhone 5S or 6) and this will be the only version of the iPhone they will offer on 4G. EE on the other hand will sell all versions of the iPhone, including the iPhone 5S. The Apple iPhone 5S is expected sometime around September but this has not been confirmed.
Conclusion
The early battle for 4G supremacy will be won or lost on two fronts :
- The extent of the 4G coverage that Vodafone and O2 offer at launch. The bar has been set between 11 and 95 towns and cities.. The next phase would involve catch-up or to see EE surge further ahead.
- The new iPhone 5S coupled with 4G connectivity is a powerful combination that will overshadow many other buying decisions. Expect to see the company which sells the greater number of Apple iPhone 5S smartphones to gain ground at the fastest rate.
4G will be there to cover both Vodafone's and O2's 4G launch and we can't wait.