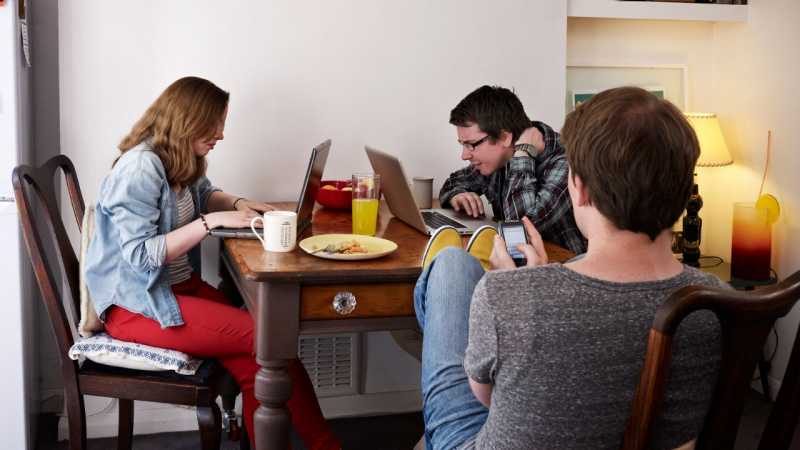 Shared business plans have obvious benefits as they streamline the process of ensuring all employees have a work phone and data, while making it easier to manage costs and billing, but the benefits to consumers aren't always as obvious.
In many cases if you're signing up for a tariff you're probably only thinking about getting data and minutes for yourself, as that's what you'd traditionally do, but there are numerous scenarios where it might make sense to share with others. Not sure what those might be? Well, read on for some examples.
Simplified billing and lower prices
Possibly the biggest reasons to opt for a 4GEE shared plan are because they're cheaper than individual plans and to simplify billing, since rather than having several separate bills you get one bill for all the different devices and people on the plan. But why would you want to share your plan? Well…
Parents and children
If you want to give your kids access to a mobile phone or tablet you may not want them to be billed separately (especially if you're paying the bill anyway) and as stated above, EE shared plans work out cheaper than individual plans.
Every phone on a shared plan has access to unlimited minutes and texts too, so your children will always be able to reach you.
While you're on you might as well share the plan with your partner as well so there's only one bill. You can put five people or devices on a single plan, so in most cases you should be able to have a single plan for your whole family.
Boy and girlfriend
It's not just families which can benefit from EE shared plans. Even if you're not married and don't have kids you might want to consider getting a shared plan with your partner in order to cut costs. And as the limit is five devices you could even add a smartphone and tablet each.
Friends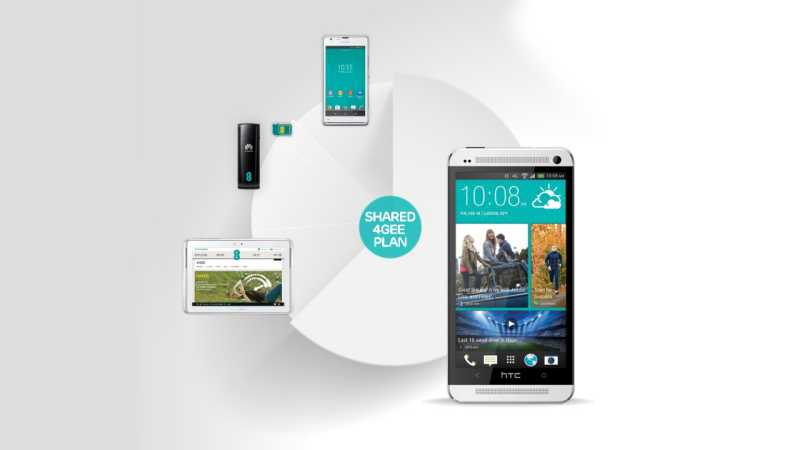 The above examples are obvious ones but as you can share the plan with anyone there are no real limits. Why not sign up for an EE shared plan with your closest friends for example? You'll all be saving money that way.
Sharer bundles
In fact you don't even need to share the plan with anyone to justify getting a sharer plan. EE offers sharer bundles which include both a phone and a tablet, smartwatch or MiFi device on a single 24 month contract, so you can get data to both devices with one bill.
Or if you're really gadget mad you could even get one of the standard EE shared plans for yourself and add more than two devices to it. They don't have to all be added at the same time either, so you can add new devices as you acquire them.
Allowances
Data, text and call allowances can all be shared as part of a shared plan. If you already have a 4G plan then you can simply convert it to a shared plan, allowing other people or devices to share your allowances.
But when it comes to data the limits for EE shared plans can be anything from 1GB to 50GB per month, so you should never run short even with five people on a plan. Shared plans also include unlimited calls and texts for every phone on the plan, so you'll always be able to stay in touch.
Supported devices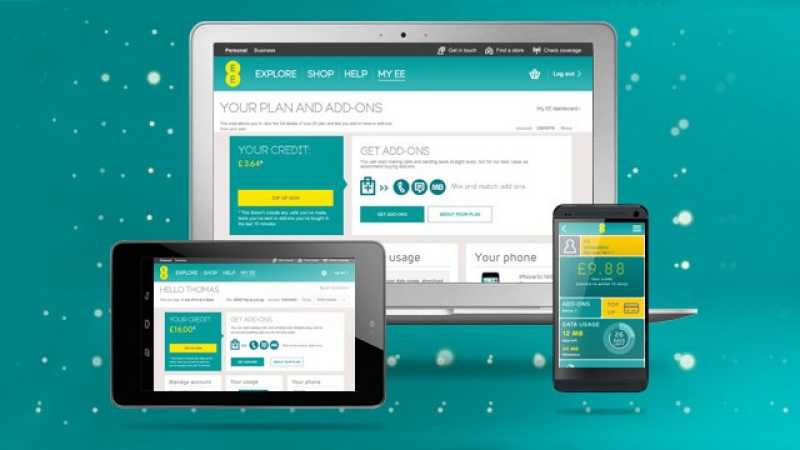 You're not limited to just phones and tablets with EE shared plans, you can also add mobile Wi-Fi devices and 4G USB dongles, allowing you to connect laptops, games consoles and tablets which don't support 4G to the net when there's no Wi-Fi available.
This just further adds to the potential usage scenarios for a sharer bundle. You might for example want to keep your kids entertained on a lengthy car journey but not want to shell out loads extra for a separate mobile Wi-Fi device tariff. With a sharer bundle it can just share your phone's data allowance.
Other benefits
Other reasons to sign up for a shared plan include flexibility, as you can add additional sharers as you go along. That can be especially handy if you want to add people who are still midway through their current contract, as you can simply sign them up once their contract finishes.
EE shared plans also don't allow you to exceed your data limits so there'll be no shock bills and all sharers will receive a text when data is running low and another when it's been used up.
As the plans are offered by EE you can also take advantage of its widespread and super speedy 4G network, but older 3G devices can be added to plans too.
Looking for a EE Shared Data Plan? Then follow the link.