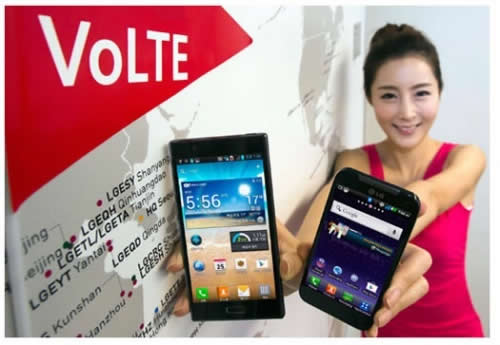 Voice over LTE is coming to the UK later this year
The world's first commercial full-featured voice over LTE (VoLTE) service has just been announced in Singapore.
The service, developed by SingTel in collaboration with Samsung and Ericsson, is currently the only VoLTE service to offer the full suite of telephony features, such as call forwarding and call waiting, over 4G LTE.
Not only does VoLTE provide superior sound quality and faster call connections than 2G or 3G calls but it will also improve battery life for 4G users, as currently whenever a call is made or received the phone has to search for a 2 or 3G signal, switch to that for the duration of the call and then switch back to 4G, which can be a big battery drain.
Mr Johan Buse, SingTel's Vice President of Consumer Marketing, said: "With unmatched crystal clear quality and super-fast call set-up, every 4G ClearVoice call will be a pleasure. We hope that the service will help to bring customers closer to their friends and family."
4G ClearVoice (the name for the VoLTE service developed by SingTel) is also equipped with Single Radio Voice Call Continuity (SRVCC) capabilities, which means that if the 4G signal is lost mid-call it will be able to switch to a 3G signal without dropping the call.
In the UK we're still waiting for any form of VoLTE, but the wait might not be too much longer as EE has announced that it will be trialling the technology this year. Indeed late last year Olaf Swantee, CEO of EE, said: "While we consistently outperform on the standard UK benchmark for voice call quality and reliability, I don't believe the benchmark is right. I think the UK mobile industry can do better, and we intend to improve the experience for our customers, taking our quality and reliability to levels to those achieved by other operators across Europe."
A big part of that will surely be rolling out VoLTE and giving users access to the clearer, more true to life voice tones that come with it. As yet the network hasn't outlined any clear plans for a commercial roll out, but it's surely only a matter of time.
Looking to find out more about 4G technology and 4G VoLTE?