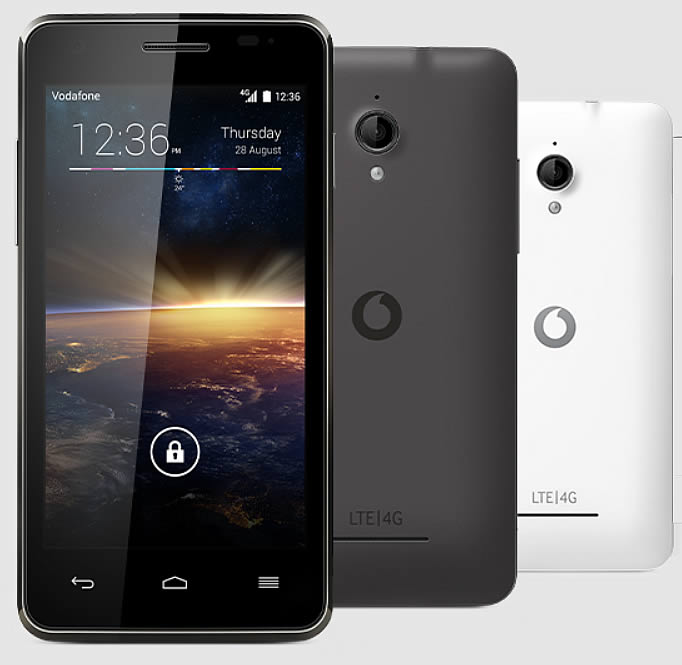 Back in July we wrote about the announcement of two new Vodafone handsets, the Smart 4 turbo and the Smart 4 power and the latter of those, the Smart 4 power, is the first and currently only phone available in Europe with a MediaTek LTE SoC (System on Chip).
According to MediaTek it's a quad-core SoC which delivers 'exceptional multitasking and multimedia capabilities as well as blazing 4G download speeds.'
Siegmund Redl, Vice President and General Manager of Corporate Marketing, MediaTek Europe said: "We are excited to see MediaTek's first commercially available LTE solution in Europe. This shows our commitment to enabling consumers to have more choice and accessibility when it comes to high-performing LTE technology. We believe in developing inclusive, high-performing products that provide limitless opportunities for consumers to realize their potential to be an Everyday Genius."
As chip makers go MediaTek isn't a huge name over here, but it tends to deliver affordable yet reasonably powerful SoC's which is why so many budget phones opt for MediaTek.
The Vodafone Smart 4 power definitely fits the description of affordable yet reasonably powerful, with a cost of £175, for which you get a 5 inch qHD display, 1GB of RAM and that quad-core MediaTek processor which is clocked a 1.3GHz and specially tuned to allow for an extra fast connection to Vodafone's 4G network.
Florian Lissmann, Group Terminals Commercial Director at Vodafone, said of the phone: "The new Vodafone Smart 4 power is designed to give customers the complete 4G experience with no compromise on power, functionality or quality".
Of course MediaTek's SoC may well roll out to other devices over time, but if you just can't wait to get your hands on it then the Vodafone Smart 4 power is the way to go.
Check out the Vodafone smart 4 range here.