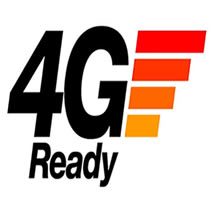 If you've been patiently waiting for Three to roll out its long promised free 4G upgrade, well you're wait should now be over. The network has announced that all eight million of its customers are now on a 4G tariff, meaning that they can now access 4G. The change doesn't affect pricing or extend your contract, it's just a free bonus.
If you haven't noticed the change that probably means that either your device doesn't support 4G or you aren't currently in an area which receives a 4G signal from Three.
Right now only around 1.7 million Three customers are currently using 4G ready devices, which is a pretty large number, but some way short of the eight million that are now on a 4G contract. If you're one of those lucky 1.7 million then you should be able to make a seamless transition to faster data speeds, simply go somewhere with a 4G signal and you're good to go.
Speaking of places that get a 4G signal, currently Three's 4G service is available in 36 large towns and cities with more due to be added over the next two years, culminating with 98% of the UK getting coverage by the end of 2015.
If you're not sure whether you have a 4G handset or are in a 4G coverage area take a quick trip over to here "Three 4G Coverage and Network Summary"to find out which handsets and which areas get 4G respectively.
This announcement has been a long time coming but along with low prices and unlimited data it finally brings Three towards delivering on its 4G potential. At this rate, the battle for 4G supremacy could turn into a four horse race.
 Looking to find out more about 4G technology itself?