[caption id="attachment_711" align="aligncenter" width="173"]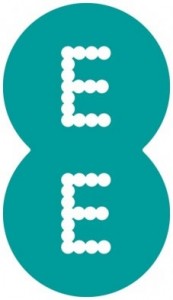 The latest with regard to the launch of 4G.[/caption]
The 4G LTE race may take another turn as news breaks that O2 is pushing to roll-out 4G sooner than has been currently agreed.
The problem for all mobile operators in the UK is that Ofcom has recently agreed that Everything Everywhere ( EE ) can roll out 4G way ahead of the other mobile operators which include Vodafone, O2 and Three.
EE were fortunate that they could reallocate their 1800 MHz bandwidth which was already used in the UK for 2G services for 4G services. Once EE received approval from Ofcom, they confirmed that 4G trials were already underway in 6 UK cities and that 4G would officially launch in 16 cities before the end of 2012.
None of the other UK mobile operators can do the same as EE as they have no suitable frequency to reallocate. Three have managed to buy some spare 1800 MHz frequency which is suitable to provide 4G services. More on this below.
A number of news sources are indicating that O2 is in talks with Ofcom and various other parties to speed up the 4G approval process. Currently, Vodafone and O2 have to wait until the Spring of 2013 to take part in the scheduled 4G auction with approval likely to be granted in the Summer of 2013. The frequency bands being auctioned for 4G are the 800Mhz and 2.6GHz frequency bands.
This means that Vodafone's and O2's 4G Launch may come up to 9 to 12 months later than EE. Three having bought 1800 MHz frequency from EE have approval to launch 4G in September 2013 via that frequency but are also bidding in the 4G auction for more 4G frequency.
O2 is believed to be in talks with Ofcom and the Government in an attempt to catch up with EE, the plan being to bring the 4G auction and its approval forward, with 4G launching on the 800MHz and 2.6GHz sooner.
One problem to overcome is that the 800MHz frequency band is used for a number of analogue TV services and is also used by Air Traffic Control. These issues have to be resolved before 4G can be used in this band. This means that the 800MHz frequency band is unlikely to be cleared prior to September 2012 which means a headache for Vodafone, O2 and Three.
No such issues exist with the 2.6GHz frequency bandwidth yet both will be auctioned at the same time and some mobile operators are bidding for both. The only other option would be for the other mobile operators to use their current 900MHz 2G frequency for 4G services, but no application has been made. In addition, the first 4G phones don't seem to work on the 900MHz frequency in the UK but they do on the 1800MHZ frequency and this is where EE have got a big win in the race to be first to launch 4G in the UK.
EE seem to have been lucky with the frequency spectrum they held and also due to the fact that other countries in Europe use the 1800MHZ frequency for 4G phone services in Europe and now EE are big winners. The auction itself we feel could be moved forward but the issues concerning the current use of Analog TV and the fact that Traffic Control use the desired 4G frequencies is the key stumbling block.
We here at 4G expect EE to roll-out 4G in 16 cities this year and cant see a route for either Vodafone, O2 or Three to launch 4G until September 2013 as there are too many obstacles to do otherwise.