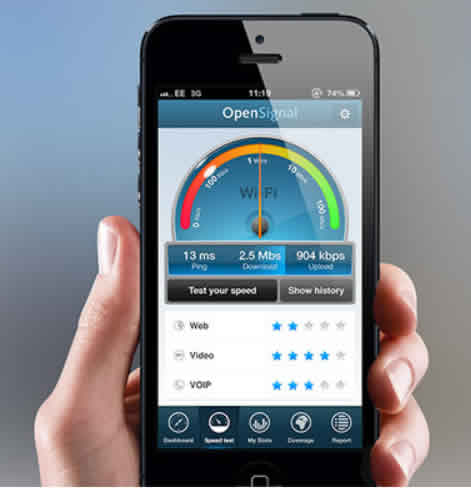 Perhaps you've heard of OpenSignal and even if you haven't if you're reading this site it might be something that you're interested in. So what is it exactly?
Well essentially it aims to become the global authority on wireless networks and it does this with the help of millions of smartphone users around the world. There's an app available for both the iPhone and Android handsets. It's free of charge and it runs in the background collecting data about signal strength and Wi-Fi access points.
That data is then used to create a global coverage map which anyone can access whether they have the app or not. The map shows the location of mobile phone towers and, perhaps more usefully, the signal strength on each network for both 2G, 3G and 4G connections as well as an overall ranking of which network performs best in each area.
It's a handy resource, especially if you're planning on switching network and wondering which ones are the best in your area. Or just wanting to get the most out of your 4G data plan. If you like you can even help make it more accurate by downloading the app yourself and adding to its data.
You can rest assured that the data collected contains no personally identifying information and that the app has minimal impact on your battery life but beyond contributing to the overall coverage map there are other reasons to get the app too.
At any given time it can tell you how good your voice and data connection is and point you in the direction of a better signal. It can also highlight nearby Wi-Fi hotspots, tell you how much data you've used, how many minutes you've used and how many texts you've sent each month so you can make sure not to exceed your allowances and give you average stats for how good your networks signal has been.
You can even use the app to run a speed test and see exactly how fast your connection is, so even if you have no interest in adding to the coverage map the app could still be worth a download.
Eventually Open Signal could become the definitive network coverage resource and its well on its way already. So why not grab the app and help it get there that little bit faster.
Have you read our article on OpenSignal's latest report?
OpenSignal reports strong mobile data availability on trains and roads