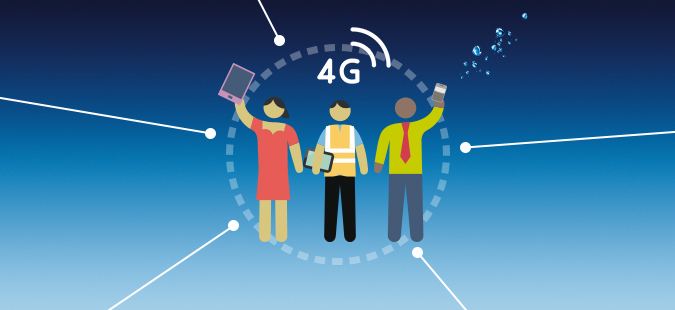 Mobile network O2 has announced that the market town of Sherborne in Dorset will be the latest location to benefit from its nationwide rollout of superfast 4G services. The O2 4G coverage expansion is aiming to deliver high-speed mobile internet to more hard-to-reach rural areas in the county.
As reported by the Western Gazette, O2 has confirmed that work will get underway in Sherborne on 25th April. It means customers can soon look forward to extended mobile coverage, faster download speeds and a more reliable service as the network rolls out 4G and enhances its current 2G and 3G services in the town.
"O2 customers in Sherborne will soon be able to experience faster mobile internet on their devices such as streaming high definition TV, shopping on the go, and video calling," Telefónica UK Chief Operating Officer Derek McManus said.
He added: "For our business customers, 4G is all about working more effectively. They can work remotely, access cloud services, collaborate using apps and so on. 4G will make everything easier for them."
O2 has revealed that customers may experience minor problems later this month, such as intermittent service, but added that smartphone and tablet users will still be able to make and receive calls over Wi-Fi using their own mobile number by using its recently launched O2 Tu Go app, which is available via iTunes, Google Play, Windows Phone and the web.
The latest rollout in the South West is part of O2's £600 million investment in mobile services as it targets improved coverage across the country. O2 also recently introduced 4G in Thornbury, South Gloucestershire. The network now deploys 4G in over 5,000 towns and cities in the UK, and is expecting to provide indoor coverage to 98% of the UK population by the end of next year.