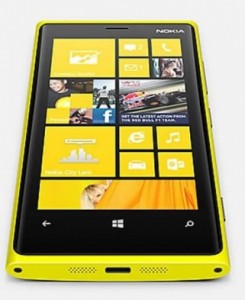 The 4G enabled Nokia Lumia 920 has been selling well across the world with some retailers selling out of stock. Additionally, the Lumia 920 has received many glowing reviews including our own Nokia Lumia 920 Review.
Our review concluded "It is undeniable that this is a 4G phone packed full of features you're just not going to get anywhere else". We said that because at the time the Nokia Lumia 920 was only available via the UK's only 4G operator – EE ( which owns Orange and T-Mobile ). However, this looks set to change as a member of Nokia has posted on its Facebook page that its aiming to get the Nokia Lumia 920 on other UK mobile networks sometime either in January or later.
Of course, the Nokia Lumia 920's which would be sold via Three, Vodafone and O2 would be 3G enabled but the flagship Nokia Lumia 920 is such a great handset we don't see that matters at the current time. 4G can only be received in 12 cities currently and this leaves another 54 cities without 4G.
We also see the other 3G mobile network operators offering much better pricing and in some cases an unlimited 3G mobile data allowance. The Nokia Lumia 920 is 4G enabled, is Nokia's flagship Windows Phone 8 smartphone and offers a 4.5 inch Puremotion HD+ display, a dual-core 1.5 GHz processor and a Pureview camera. As we mentioned it supports 4G, as well as 3G, WiFi, NFC, Bluetooth and has 32GB of on-board memory.
4G.co.uk will look out for which 3G mobile operators add the Nokia Lumia 920 to its portfolios and post the details here.