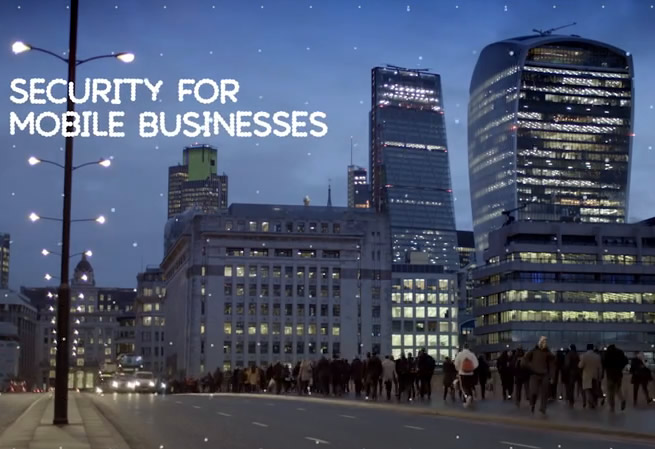 We've written about MobileIron before and as EE has recently revealed in its Crossbridge case study it continues to help businesses stay secure with minimal effort.
Crossbridge, a specialist financial services consultancy, likely values its data security even more than most companies, as it works with many of the world's leading banks and investment firms.
As such it's always had a strong mobile security policy, but the move to EE and MobileIron has automated many of the security processes, saving the company time.
Managing Partner, Tony Clark, told EE that "Security was always a priority, and assured before, but now we have a more systematic approach." MobileIron simplifies things in a number of ways. It uses the cloud to keep information in one place, so everyone who needs it can easily find and access it from any device or location. That's especially important as many Crossbridge employees work remotely from clients sites.
"For instance, at client meetings, people don't need to trawl through emails or struggle to find the right brochure or pricing information," says Tony. "Using the MobileIron content distribution area they always have the latest information securely at their fingertips."
It also makes it easy to add and remove people from the team, which is a key concern when you're working with contractors on short-term projects, as Crossbridge sometimes does. The IT team can easily get their mobile on-boarded and then when they leave all the work content and emails can easily and remotely be wiped from the device, while keeping personal data intact.
That ability to keep personal data intact is especially important as the company operates a bring-your-own-device policy and before implementing MobileIron's automated systems it required more work to ensure personal devices were wiped.
As remote wipes are possible it also allows Crossbridge to wipe any devices that are lost or stolen before a security breach can happen, which could be devastating, as Tony explains that "In any fiercely competitive market there's always a risk that intellectual property or commercial information could be leaked."
MobileIron is a multi-platform service, working on different operating systems like iOS and Android, so whatever device an employee is using the IT team can maintain control and can get it set up with the right information and apps.
It's not all about security either, as MobileIron can also improve communications. In Crossbridge's case the company uses MobileIron's broadcast capability to send instant messages to remote teams.
Of course being an EE service the company also benefits from EE's fast and widespread 4G coverage, ensuring it can easily access its cloud data from anywhere in the UK.
But while MobileIron is especially helpful to Crossbridge it could be beneficial to any company where security is important, especially when mobile devices come into play.