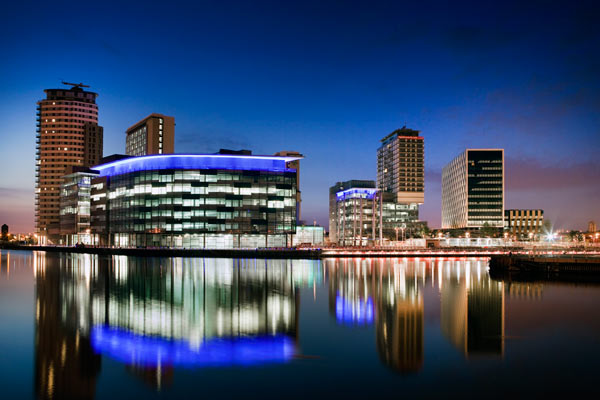 MediaCityUK in Salford for a long time had one of the most advanced communication networks in the UK, as you'd expect for a media-centric area, housing the BBC, ITV and 200 other businesses.
With the rollout of 4G across the UK it recently fell behind, but now it's catching up again, as the Wireless Infrastructure Group (WIG) has upgraded the site to 4G in a project led by Vodafone.
Bringing 4G to this location should benefit businesses and their many employees, ensuring they are better prepared for mobile working, with high speed data making video conferencing and large file shares possible from anywhere.
According to the Manchester Evening News, Digital Minister Ed Vaizey, said "WIG's investment is a crucial part of bringing the benefits of 4G coverage to individuals and businesses across the UK.
"Next generation services are essential for developments like MediaCityUK and it's great to see new sources of investment coming into expanding the UK's communication infrastructure."
And it doesn't end with MediaCityUK, as WIG chief executive Scott Coates revealed that the firm is planning to invest £100 million in new wireless infrastructure UK-wide over the next three years, going on to say:
"Delivering a high quality mobile experience in larger buildings and busy high streets needs dedicated small cell infrastructure.
"These investment plans demonstrate our commitment to support customers as well as venue and council partners in the rapid deployment of 4G and small cell networks.
"We have a busy pipeline and the MediaCityUK 4G switch on will be followed by a number of other key venues across the UK in the months ahead."