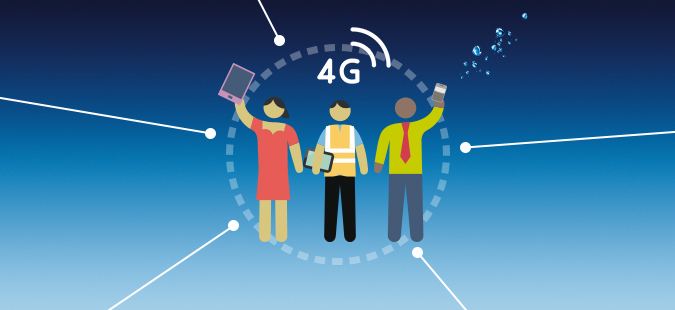 O2 is continuing in its mission to offer 4G to 98% of the UK population by 2017 with the news that another part of rural North Devon is set to enjoy the benefits of 4G. O2 starts work this week (June 27 2016) on bringing high-speed mobile internet to Lynton.
Dubbed as the place 'where Exmoor meets the Sea', the area is now set to meet super-fast mobile internet connections.
The improved mobile service, which customers should be able to access in the following weeks, will offer them the ability to stream high-definition TV, make video calls, and work remotely more effectively, the North Devon Journal reported.
Meanwhile, the 'Town of Books', Hay-on-Wye, which sits on the border between Wales and England, is also on track to access 4G mobile services. O2 began work last week to install a 4G service, which could be up to 10 times faster than the existing 3G signal.
Further North, the Berwickshire county town of Duns also saw work begin on its new O2 4G service at the beginning of the month. The network is also carrying out works that should improve the 2G and 3G networks in the area.
Derek McManus, COO, Telefónica UK, O2's global parent company, said that O2 customers in all three areas would 'soon be able to experience faster mobile internet on their devices, such as streaming high definition TV, shopping on the go, and video calling.' He added: 'For our business customers, 4G is all about working more effectively. They can work remotely, access cloud services, collaborate using apps and so on. 4G will make everything easier for them.'
The work is part of £600 million that O2 is spending in 2016 on its network. It offers 4G in more than 6,000 UK towns and cities and has made a commitment to Ofcom to indoor coverage for 98% of the UK population by the end of 2017.