Windows 10 could be fast, very fast. Or at least certain tablets, notebooks and 2-in-1's running it could be, as Qualcomm has just unveiled a range of new LTE-Advanced modems bound for such devices.
The fastest of these is the Snapdragon X12, which can reach download speeds of up to 600Mbps by combining spectrum from three different bands, using Carrier Aggregation. It uses a similar trick for upload speeds of up to 150Mbps, by combining spectrum from two different bands.
Given that standard 4G has theoretical download speeds of around 150Mbps and typical real world ones of more like 15Mbps that's a serious speed boost.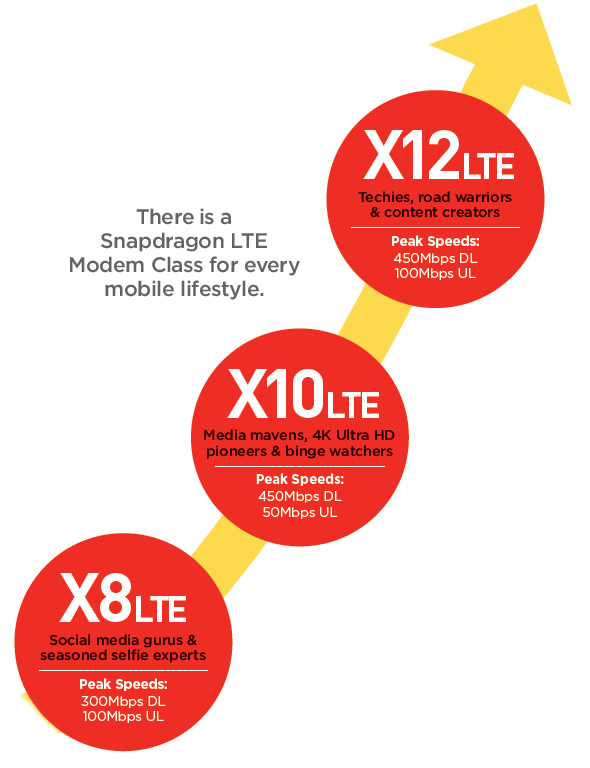 Next up there's the Snapdragon X7, which boasts download speeds of up to 300Mbps and upload speeds of up to 50Mbps via 2x20MHz Carrier Aggregation.
The slowest of the three is the Snapdragon X5, which supports download speeds of up to 150Mbps and upload speeds of up to 50Mbps.
Many tablets and laptops still don't support mobile data at all, let alone supper speedy LTE-Advanced. So these modems will really make them a lot more useful, allowing people to work and play on the move.
"Incorporating Qualcomm Technologies' fast reliable cellular connectivity to Windows 10 devices will create an enhanced rich mobile experience allowing users the capability to load web pages, video conference, stream videos faster and more with greater quality," said Chris Morrissey, director of business planning at Microsoft.
"Combining the two technologies allows Enterprise customers to tap into a new level of productivity and efficiency from their Windows 10 PCs."
There should soon be a lot of devices with these modems too. As Qualcomm reports that 4G and LTE-Advanced connectivity is being adopted in devices produced by many manufacturers, including Dell, Foxconn, HP, Lenovo and Panasonic.
We should start seeing the first of these later this year. To enjoy their full capabilities you will need to be on a network which supports LTE-Advanced, but it's already available in some places on EE and Vodafone and coverage is only going to grow.