[caption id="attachment_583" align="aligncenter" width="295"]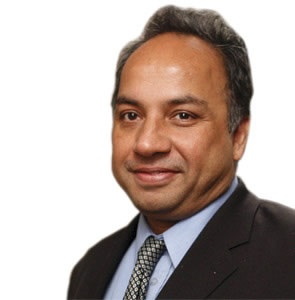 Debate over 4G looks set to boil over.[/caption]
The debate over 4G looks set to boil over as rival operators lock horns over spectrum. Vodafone and O2 have both spoken out against Ofcom, as Everything Everywhere continues to push for 4G to roll out this year. O2 claimed that Ofcom was giving Everything Everywhere the benefit of an 'unfettered' 18-month monopoly on 4G, after the regulator gave the green light for it to refarm its 1800Mhz spectrum for 4G.
Vodafone, meanwhile, slammed Ofcom for allowing Everything Everywhere an 'unjustifiable headstart', claiming that the move could result in competition within the UK market being undermined.
But CEO of Everything Everywhere, Olaf Swantee ( above ), fought back, saying that the operator was only one of a number that were able to roll out a 4G service in 2012. He said claims that his company had any kind of 4G monopoly were just the kind of rhetoric that would delay the rollout of 4G in the UK.
Whoever is right or wrong in these arguments, both Ed Vaizey, Minister for Culture, Communication and Creative Industries, and Ofcom's Ed Richards have to hold strong and be clear about how this situation is going to unfold. The arguments have to be tackled head-on - but as yet both the Government and the regulator are keeping silent. Now is surely the time to give an update on any progress in the matter.
Any stumbling blocks over this vital matter will not only risk damage to our economy, but could also make the UK look rather foolish. At a time when we are celebrating a Diamond Jubilee, in terms of technology we could start to look positively Victorian.
Remember that earlier on in the year I began my own campaign entitled 'No delay - 4G all the way', aimed at making sure that the UK didn't lag any further behind other countries. We still need to be ensuring that the move to 4G goes ahead as quickly as possible, in order to ensure new investment and give our economy the boost it so desperately needs. This is not a time to let down either ourselves or the country.