[caption id="attachment_536" align="aligncenter" width="295"]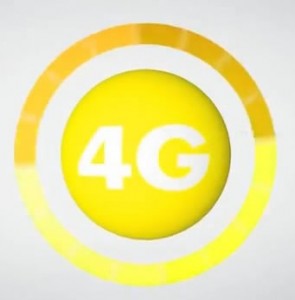 4G take-up survey shows take-up of 4G mobile broadband may be slow.[/caption]
The pricing of the new 4G service from EE ( Everything Everywhere – which owns Orange and T-Mobile ) has yet to be announced but we wrote earlier today that we would be surprised if the 4G pricing structure is not announced on the 23rd October.
A poll has been undertaken involving 749 people responding to a survey about how interested they would be in paying extra for mobile broadband via 4G. The survey was compiled by ISPreview who asked their readers a number of questions.
The poll showed that of the 749 people who took part in the survey, it was confirmed that 77% of them currently accessed the mobile broadband and that 82% were aware of 4G LTE. All were asked if they would pay extra for 4G Mobile Broadband and only 15.3% said yes, 36.5% said maybe and 48% said no.
4G see that 84.5% of those surveyed have said no or maybe to paying more for 4G services. The only factor not covered by the survey is the actual pricing. It would have been interesting to ask one further question " Would you be interested in paying £5, £10 or £15 more to have 4G Mobile Broadband"?
The easiest people to sell new technology too are "early adopters" and those who said yes to the survey could include some of these. The survey from ISPreview has proved most useful and we are sure that EE would have conducted a similar review prior to setting its as yet unconfirmed prices.
4G.co.uk see an interesting time ahead as EE launch 4G and 4G phones with the aim of convincing phone buyers that now is the time to buy a 4G phone. Looking at the results of the survey, only a small number of buyers seem to be ready to switch from 3G to 4G currently, and this will also be hindered by the fact that the buyer must live in one of 10 cities with 4G at the time of launch or their new 4G enabled phone will only work on 3G.
All will be revealed soon as the pricing release and launch date fast approach.