[caption id="attachment_523" align="aligncenter" width="300"]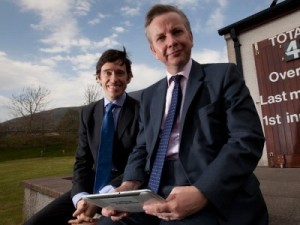 Operator invites up to 50 Threlkeld residents to join the trial, which will end in July.[/caption]
A 4G trial in the Lake District has been launched by operator Everything Everywhere ( EE ). The company is using the 1800MHz spectrum, which it hopes to refarm for LTE.
The operator has invited up to 50 residents in Threlkeld in the Lake District to join the trial - they have been able to register interest via a website. The trial will roll out in the next few weeks and finish at the end of July.
Residents of Threlkeld in the Lake District have been able to register their interest to access the service on a website, and up to 50 will take part. The test will be rolled out during the next few weeks and will run until the end of July.
Rival networks have hit out at Everything Everywhere's submission of an application to get Ofcom to allow it to re farm its 1800MHz spectrum for 4G.
The region's MP, Rory Stewart and Education Secretary Michael Gove turned on the trial, saying that Cumbria has particular need for 4G LTE broadband owing to the long distances and spread out population. They said that educational opportunities and schools would be 'revolutionised by this technology'. They also said that the many small businesses in Cumbria would be 'transformed' by 4G. '4G will bring jobs to rural areas and all the benefits of superfast broadband in education and health to its remote communities,' they concluded.
Olaf Swantee, CEO of Everything Everywhere, said that Britain was deserving of a 21st century digital infrastructure, and that the operator is committed to making it a reality for the UK.