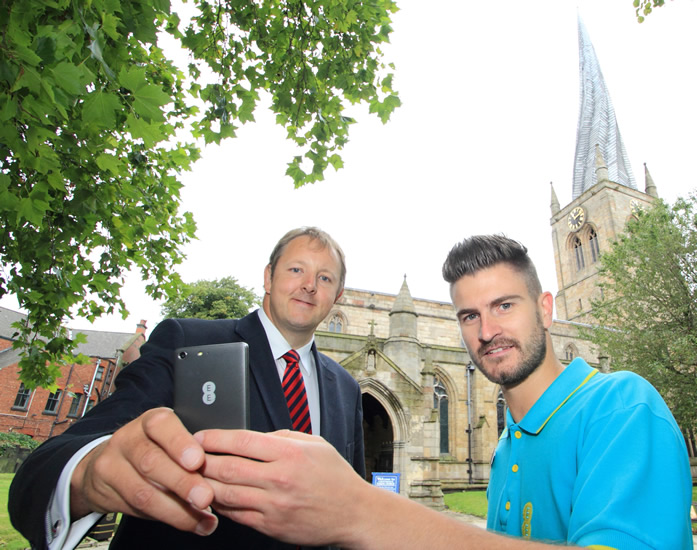 EE has just hit a coverage milestone as its 4G network is now available to 75% of the UK population. This figure has been reached by switching on 4GEE in 13 more major towns across the country, including Buckingham, Burntwood, Chesham, Chesterfield, Dalkeith (Scotland), Glossop, Hertford, Rugeley, Sheerness, Thornaby-on-Tees, Ware, Wickford and Witney.
The new towns allow over 300,000 additional people to access super speedy mobile data and bring the total number of major UK towns and cities with 4GEE coverage up to 263, alongside over 2,500 small towns and villages.
With Witney being David Cameron's constituency he even took some time out of his busy day to comment on the roll out, saying: "The arrival of EE's 4G mobile services in Witney is a huge boost for local companies and people living in the area. Now the latest generation of mobile technology has arrived, Witney is now an area where it is even more attractive to live, to work and to do business. The arrival of 4G makes this part of Oxfordshire one of the best connected areas in the UK."
Of course EE isn't stopping there, it's still racing ahead in an attempt to bring 4G to almost the entire UK population, with Olaf Swantee, CEO of EE, saying: "4G is now a well-known and well understood technology, with businesses and communities increasingly demanding 4G coverage because they see the significant economic benefit. Our fast, nationwide rollout continues, with hundreds of new sites being switched on every month to bring 4G to more places, often giving people a fast broadband experience for the very first time."
That, along with connectivity in major airports, double speed 4G in select locations and even promises of bringing London up to LTE-A speeds next year make EE a distinctly compelling network choice for anyone who wants to experience the fastest mobile data around.
Looking to find out more about 4G LTE?