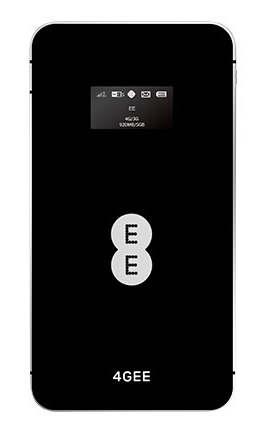 EE's been pumping out a number of own-brand 4G devices lately and the Kite is the most recent addition. Rather than being a phone or tablet though this is a 4G Wi-Fi device, which can bring 4G connectivity to other devices, such as laptops and tablets, which support Wi-Fi but don't have a 4G SIM card of their own.
The Kite is a slim, lightweight device, coming in at 109.5 x 58 x 7.5mm and 80g, so you can easily slip it in your pocket and take it with you anywhere. Wherever there's a 4G or 3G signal you'll be able to get online and it can connect up to ten devices at once, so it's perfect whether you're travelling for work and need to get things done or away with the family and want to keep everyone entertained.
It even supports double speed 4GEE, so you'll be able to enjoy blisteringly fast speeds wherever that's available (currently 20 cities).
The EE Kite is available now on a range of plans, starting at £10 per month with £29.99 upfront for 1GB of data on a 24 month contract. Or you can pay £15 per month for 3GB of data with no upfront cost or if you'd rather have double speed 4GEE Extra then you can pay £20 for 15GB of data, £30 for 25GB or £50 for 50GB and those are all 24 month contracts with no upfront cost. Or it can be yours for £69.99 on pay as you go.
4GEE is now available in 250 towns and cities, covering 73% of the UK population and that figure is growing all the time so you should have fairly reliable and consistent 4G access with the Kite, but even when there's no 4G it can still fall back on 3G and keep you connected.