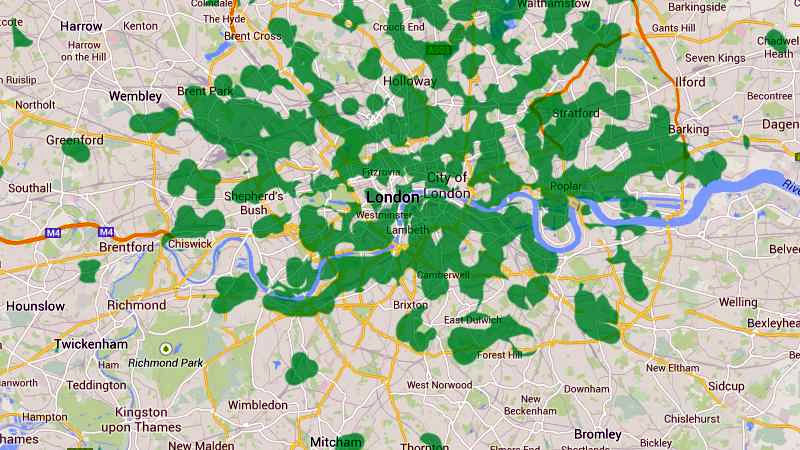 Lucky Londoners first to benefit from 4G+ and download speeds of 90 Mb/second
While EE continues to expand its 4G coverage far and wide across the UK it's London which has understandably been the focus of most of the improvements and upgrades beyond standard 4G.
The latest step in that is to double the network's capacity in central London with 4G+, a move which it's making imminently according to ee. That extra capacity increases the speeds of 4G, allowing users to download files at speeds of up to around 90Mbps.
To give a real world example it could enable you to download a 30-minute HD video file in around 2 minutes on average, while standard 4G would take around 8 minutes, so it's up to four times faster.
The extra capacity also means that more people can use the network at once without speeds taking a hit.
The key areas covered by this initial upgrade are Kensington, Chelsea, Notting Hill, the West End, Westminster, Kilburn, Camden, Islington, Shoreditch and Southwark, so basically just Zone 1, but EE promises that more sites will be rolled out every week, with aims to bring 4G+ to large areas of London stretching as far as the M25 by June.
To take advantage of the extra speeds you will of course need to be on EE and to have a 4G compatible phone, but more specifically you'll need a 4GEE Extra plan, rather than just a standard 4GEE plan, but if you have a large data limit then you're likely on a 4GEE Extra plan already.
EE's UK coverage is detailed here : EE 4G Coverage and Network Summary