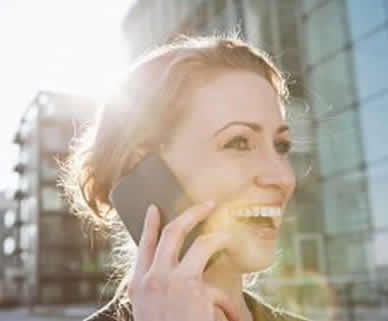 If you're looking for a SIM Only 4G tariff then it might be worth giving EE another look as the network has just updated its tariffs.
The headline change is that you can now get up to 10GB of data on SIM Only. That's still some way short of the 20GB available on phone plans, let alone the unlimited data that some Three tariffs offer, but it's a step in the right direction.
That 10GB option will cost you £27.99 per month on a 12 month contract and includes unlimited minutes and texts. If you don't need quite that much data you can opt for 5GB for £21.99 per month or 2GB for £15.99 per month, both of which also come with unlimited minutes and texts.
If you really don't need much data at all then there's 500MB along with 500 minutes and unlimited texts for £12.99 or 250MB with 250 minutes and unlimited texts for £9.99 per month.
EE has also refreshed its 30 day tariffs for anyone who doesn't want to be stuck on a long term contract. These come with the same allowances but cost £3 extra per month. So at the bottom end you'll be paying £12.99 for 250MB of data, 250 minutes and unlimited texts and at the top end it's £30.99 for 10GB of data, unlimited minutes and unlimited texts.
All of these plans are available from now until January 31st 2015, at which point the 10GB tariff will drop to 5GB, the 5GB one will drop to 3GB and the 2GB one will drop to 1GB, so if you like the sound of them don't wait too long or you might miss out.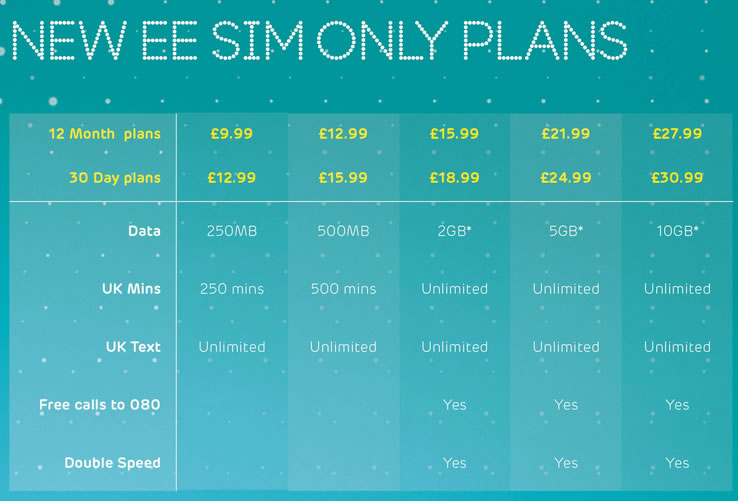 Click the table or this link to view the NEW EE SIM ONLY PLANS