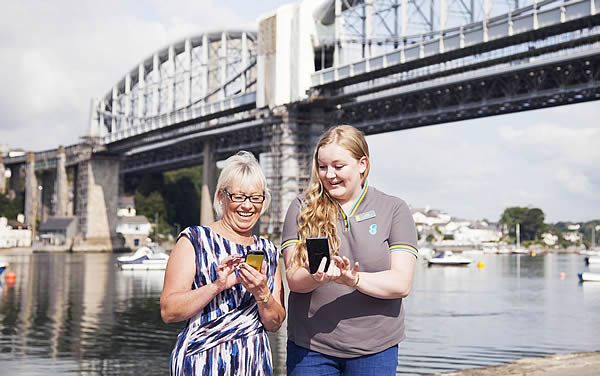 4G now available in 250 large towns or cities
For all its good work in bringing 4G to the UK, EE had not so far launched 4G in Cornwall. Don't worry though, because Cornish customers can finally get a taste of 4G connectivity. Only in Saltash for now but more towns are bound to follow.
EE announced that as well as being the first Cornish location to get 4GEE, Saltash is the 250th large town or city UK wide to receive the speedy data upgrade. 21 other communities received 4G at around the same time, all the way from Bellshill in North Lanarkshire to Nailsea in Somerset.
New locations had 4G switched on in Scotland, Northern Ireland, the South West, East Midlands and North West of England and you can head on over to our EE coverage page to see the network's progress in depth, including a list of every single large town or city which can currently get 4G.
Olaf Swantee, EE CEO, said: "This is a landmark in our work to bring superfast mobile internet to as many people in as many places as possible. We know the benefits that 4G offers to consumers and businesses, and we're investing heavily in areas that have not previously had good mobile or fixed line coverage where those benefits can have an ever greater impact."
As well as covering 250 large towns and cities, EE's 4G network now covers over 2,500 small towns and villages with an overall coverage of 73% of the UK population.
There's a lot more to come too, with EE aiming to bring 4G to 98% of the UK population by the end of the year. It's an ambitious goal but it looks like the network is more or less on track to achieve it, so if you're in the vast swathes of Cornwall that are still without a 4GEE connection you shouldn't have to wait too long for one.
Looking to find out more about EE's coverage?