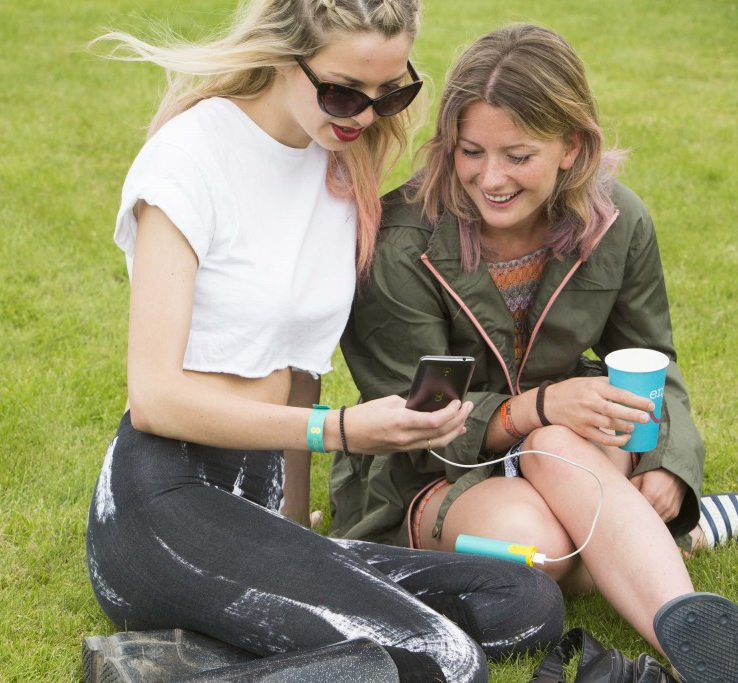 By the sounds of things EE and 4G transformed the festival experience for tens of thousands of people at Glastonbury 2015.
The network reports that by the Thursday night more 4G had already been used on its temporary network than over the entire festival weekend in 2014, which really shows you how much more popular 4G now is and how many more people have 4G capable devices.
In total eight terabytes worth of data was downloaded using EE's on-site infrastructure this year, which is equivalent to over two million downloads of the Lionel Richie song 'Hello'.
A mammoth amount of 4G data was uploaded too, three terabytes in all, which is the equivalent of making four million Facebook posts or uploading three million images.
A lot of that data will have probably been used by the EE Glastonbury app, which saw over three million launches and it's no surprise given the wealth of functionality, from the ability to favourite artists, to creating set lists, listening to music clips and dropping pins on the built in site map to help you find your tent or your friends.
In total over 50,000 users connected to Facebook to share their chosen line up with their friends, 2.6 million acts were favourited on the app, over 32,000 users dropped pins on the map and over 475,000 Deezer clips of festival artists were played through the app over the weekend.
While the huge amount of 4G use was the main benefit of EE's presence it seems its infrastructure may also have helped festival goers make calls, with 97.55% of calls going through.
All that mobile use is bound to have played havoc with people's batteries, but EE had a solution for that too, with its on-site Power Bar swapping service, allowing users to swap their depleted portable charger for a fully charged one and keep their phones juiced without missing any music.
Average queuing time at exchange points was kept to 2 minutes per swap, so it certainly sounds convenient and of course there was always the 4GEE Charging Bull if you didn't feel the need to charge on the move.