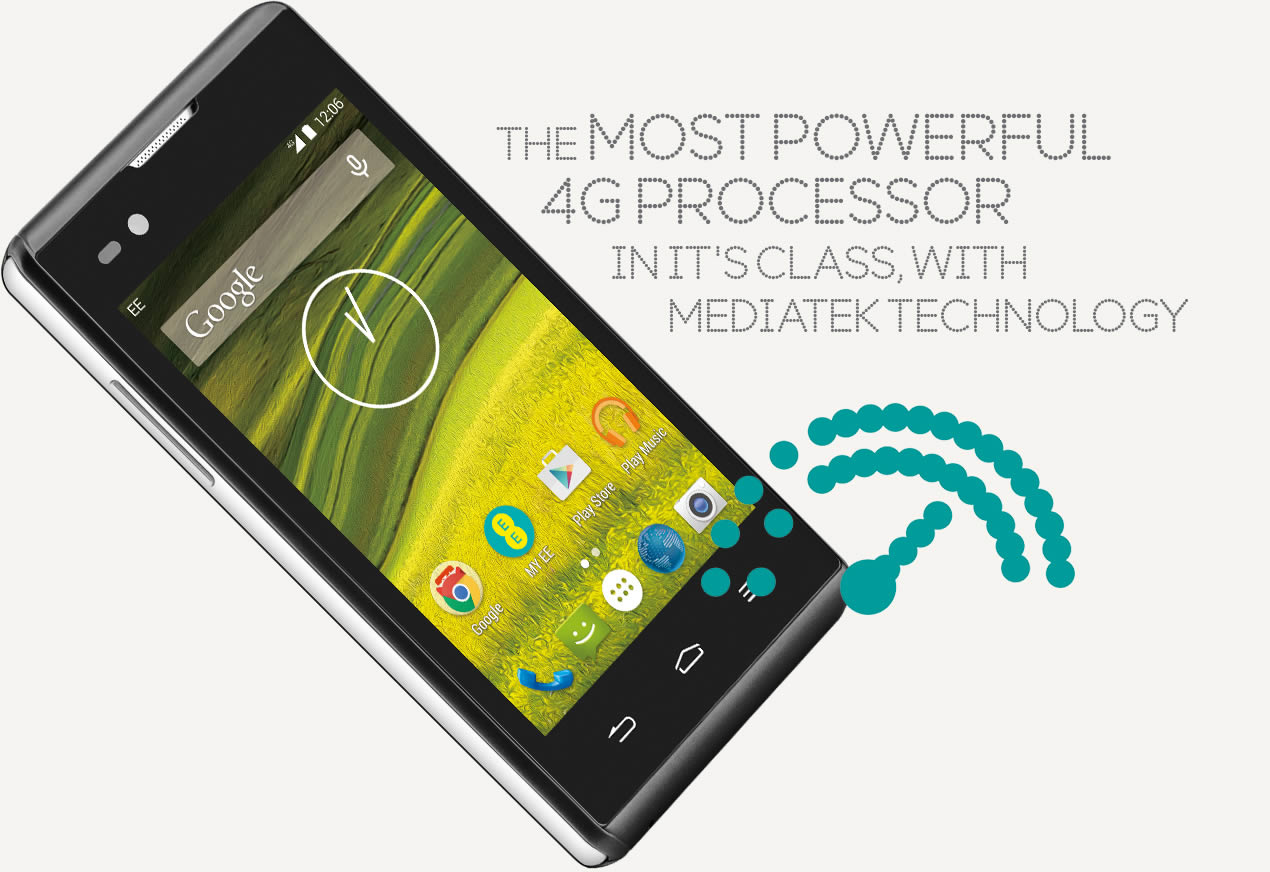 EE is known for delivering smartphone bargains, such as the EE Harrier Mini, but none of its handsets are quite as cheap as the newly announced Rook, which retails on pay as you go for just £49, or £39 plus a £10 top up if you're an existing EE customer.
EE reports that 44 percent of UK pay as you go customers are currently spending no more than £50 on a handset, which means that until now they've had to make do without 4G. EE estimates that the Rook will open up 4G to over 2.5 million new UK customers and not just any 4G, as the Rook even supports double-speed 4G.
Checkout the EE Rook in store.

The EE Rook isn't the best looking phone, with a chunky 126 x 64 x 10.3mm build and large bezels, but it's not bad for the price, thanks to a slightly metallic look to the edging.
More importantly it's got some serious specs for the money, with Android 5.1, a 4.0-inch 800 x 480 screen, an energy efficient 64-bit 1.0GHz quad-core MediaTek processor, 1GB of RAM, a 5 megapixel rear camera, a 0.3 megapixel front-facing one, 8GB of built in storage, a microSD card slot and a 1,500mAh battery, which can supposedly last for over 5 hours of talk time or over 400 hours of standby time on a single charge.
So it's got everything a smartphone needs, including the latest version of Android. It's basic, but it has the potential to really bring 4G to the masses.
If you like the sound of the Rook it's available now online, in store and from EE telesales. It's only available on pay as you go but with such a low price tag there's little need for a contract.
Checkout the EE Rook in store.