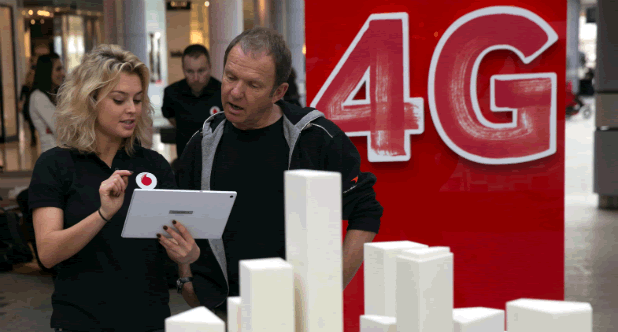 Vodafone is continuing its 4G expansion, with Belper and Immingham now set to benefit from superfast 4G mobile data.
Upgrade work in Belper in Derbyshire began this week according to Belper News. So Vodafone customers in the area are likely to have a live 4G connection in a matter of weeks.
A spokesperson for Vodafone UK said: "The arrival of 4G brings Vodafone customers the ability to take advantage of a wide range of entertainment whether at home or on the go, offering music, sport, movies and TV through Vodafone's leading content partnerships.
"Vodafone has now extended its 4G coverage to 690 larger cities, towns and districts as well as thousands of smaller communities across the UK.
"4G services will also help businesses improve productivity by enabling employees to work where they want to, when they want to."
A 4G roll out also began in Immingham in Lincolnshire this week according to the Grimsby Telegraph. As such residents are likely to similarly benefit from being able to easily work, stream and download on the move within the next few weeks.
EE and Three already provide good 4G coverage in Belper, while O2 has partial coverage, so it's about to be a very well connected town.
Immingham meanwhile has reasonable service from all Three of Vodafone's rivals, so that too is well served for 4G.
Vodafone might be late to the party in these areas then, but it's working hard to cover as much of the UK as possible as fast as possible. With Camborne, Chippenham and Redruth among the locations it's recently brought 4G to.
It's all part of a £2 billion investment Vodafone has made into its network and services over the last two years. The network aims to ultimately bring 4G coverage to 98% of the UK population.