[caption id="attachment_473" align="aligncenter" width="300"]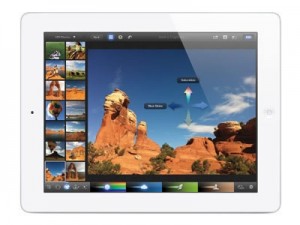 The phrase '4G' has been dropped from adverts for the new iPad.[/caption]
The phrase '4G' has been dropped from adverts for the new iPad following consumer complaints.
Complaints were made to the Advertising Standards Authority (ASA), which said the manufacturer had fully cooperated with its inquiries. Another investigation was launched after consumers stated Apple was using the phrase 4G in its description of the tablet's facilities.
The new tablet was launched in March in the UK, and advertisements stated that it would work with 4G technology, and yet the 4G services are not due to be launched in the UK until at least later on this year. An ASA spokesperson told the BBC that it would be checking Apple's amendments to ensure they followed the Advertising Code.
An Apple spokesman said that carriers use different terms to describe their high-speed networks. 'We've decided to use 'wi-fi + cellular' as a simple term which describes all the high speed networks supported by the new iPad,' he said, adding that the advanced wireless features of the new iPad have not altered.