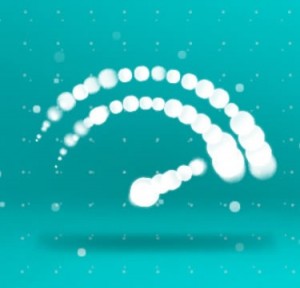 There have been a lot of impressive claims thrown around about potential 4G speeds, most of those claims stem from EE (not coincidentally the only company currently offering 4G in the UK), who stated that it would initially be five times faster than 3G.
Those are some pretty exciting speeds and it only gets more exciting when you look at the theoretical potential of the technology, such as the 1.6 Gbps download speed record set in Chicago.
Unfortunately initial tests of EE's service weren't so promising, as while their speed claims might not have been far off the mark their coverage proved pretty spotty, dropping the average speed across supposedly 4G enabled cities down to a mediocre 7.6 Mbps.
With that in mind we here at 4G.co.uk are pleased to see that EE are slowly but surely increasing their coverage and in so doing are increasing the average 4G speeds that customers are seeing.
In their latest study, network analysis firm Rootmetrics have found that the 4GEE services in Sheffield, Cardiff and Liverpool are on average more than twice as fast as 3G in those areas.
That's not quite the five times 3G speeds we were all promised, but it's still a pretty hefty boost over what we're used to and an improvement over the speeds we were seeing just a few months ago when 4GEE launched.
According to the study, the average 4GEE download speed in Sheffield is 7.9 Mbps, but that rises to 9.4 Mbps in Liverpool and 11.8 Mbps in Cardiff, the latter of which is a substantial increase over the 7.6 Mbps average we were seeing at launch.
The study also found 4GEE connections in these locations to be very reliable, with 92.9% of downloads completed successfully in Liverpool and 93.9% in Sheffield, while Cardiff is once again in the lead with a 94% success rate.
The actual coverage within these cities remains a concern however, as while it was reasonable in Cardiff with a 4G connection available 71.3% of the time, Rootmetrics found that a 4G connection was only available 58.7% of the time in Liverpool and only 48.7% of the time in Sheffield.
The situation becomes even more problematic when you consider that customers are paying the same no matter where they live, so while those in Cardiff can enjoy a fairly decent service, those in Sheffield will struggle to get a signal more than 50% of the time. It's the same price but an inferior service.
So while EE have definitely made strides they still have a long way to go before their coverage is up to scratch. But if you happen to live in Cardiff or somewhere else that already enjoys good coverage then you're in for a treat, as 4GEE speeds are pretty impressive- and seemingly they're only going to get better.