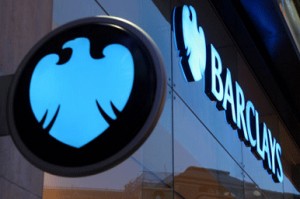 It's easy to see that the use of mobile devices has increased. Not only are they being used more often but the ways in which they're being used have also increased, from web browsing, to shopping, banking and more.
It comes as no surprise then that Barclays are reporting that 4G mobile-ready businesses are likely to enjoy more success in the near future than those that neglect mobile. Yet despite this Barclays Online Business Outlook 2013 is also reporting that remarkably few online companies are actually prepared for mobile customers.
Of those online businesses surveyed 64% believed that a mobile strategy was key to business success in 2013, but 60% of those companies were yet to actually implement or even devise one. What's even more surprising is that 89% of online businesses are yet to make their websites mobile friendly (or make mobile versions of their sites).
Those online businesses that have had the foresight to make themselves mobile-ready are already reaping the benefits, with on average 27.8% of their revenues being generated from mobile in 2012, averaging to £2,474,000.
34% of online businesses also reported an increase in mobile traffic to their websites since Christmas last year in comparison to the same period of the year before.
The figures speak for themselves, yet with most businesses having no real mobile strategy the majority seem set to soon be playing catch-up. Even those with mobile-optimised sites have work to do, as 53% believe that 4G will further increase mobile traffic to their website yet 45% are unsure whether their website will actually be able to cope with all the extra web traffic generated by 4G users.
It seems clear then that a strong mobile strategy, mobile friendly websites and even apps will play a big role in business success over the next few years, particularly for online businesses. That's certainly the conclusion that Barclays have come to. Sean Duffy, Managing Director and Head of Technology, Media and Telecoms at Barclays commented that:
"In our experience, online businesses that have already invested in the mobile side of their business through the development of mobile-ready websites or apps are already seeing a significant proportion of their business coming from mobile devices. Our research backs up what our clients are telling us – mobile-ready online businesses generated more than a quarter of their revenue from mobile last year. Considering that the average online business in the UK generated £8.9 million in revenue in 2012, this equates to almost £2.5 million of potential income through mobile. Online business is already booming and with the number of mobile consumers only set to rise, our view is that it will continue to do so."
With all that in mind if you run an online business and aren't already seriously invested in mobile then you've got a lot of catching up to do, particularly as the importance of mobile is only going to increase with the continued roll out of 4G.