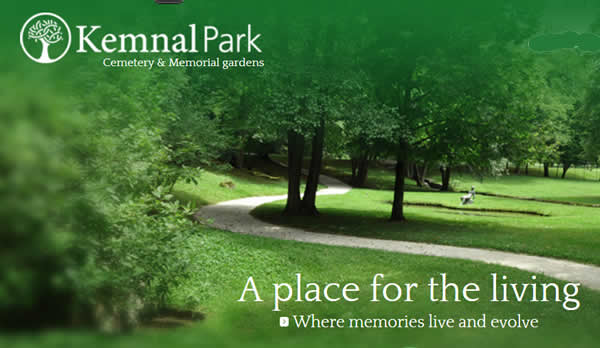 We're always fans of people thinking outside the box when it comes to the use of 4G and this is one of the most innovative uses yet. Kemnal Park has become the first cemetery in the UK to offer live streamed videos of funeral services from the graveside.
It might sound morbid but it serves a real purpose. Attending a funeral isn't always practical, particularly if for example you live at the other side of the world or have commitments or health problems which make travel problematic.
With a live 4G stream of the service you can get the next best thing, still feeling like you're part of the proceedings and being able to say your goodbyes from afar.
It's not a totally new concept as some places already offer live streaming from the chapel, using fixed cameras and a broadband connection, but 4G allows Kemnal Park to film right from the graveside and use roaming cameras to capture the event as well as possible.
It's filmed in high quality and it's private and secure, as a password is required to access the stream. The service costs £450 and is available for both burial and cremation services.
As well as live streaming the occasion it's also possible to request a copy of the recording to watch in future, which again, might sound morbid, but Michael Burke, operations director at Kemnal park pointed out that:
"People use their mobile phones to record everything they see these days, but they draw a line at funeral services, because they see it as morbid. However, they do realise it may be nice to relive memorable moments at a later date, perhaps if a young relative sings, or somebody delivers a particularly poignant eulogy."
Right now it's only Kemnal Park that offers the service, but there's every chance that over time other cemeteries will start to offer it too.