[caption id="attachment_188" align="aligncenter" width="258"]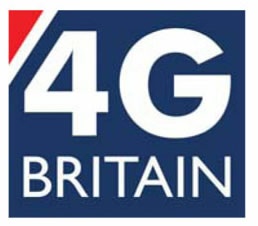 4G Britain Campaign[/caption]
Everything Everywhere has signed up PR company Brunswick to deal with the 4G Britain campaign, which is set to go live on 30 April.
A letter has been sent out to organisations about the campaign, in which 4G Britain is described as a 'not-for-profit campaign to highlight the extensive business and consumer benefits that 4G LTE will bring to the UK and to encourage government to support its introduction as soon as possible'.
Competitors remained cynical about the initiative, especially as Everything Everywhere has applied to Ofcom to get the go-ahead to liberalise its 1800Mhz spectrum so could be set to be first to offer 4G services. Nevertheless, both Three and Vodafone have expressed an interest in signing up to the campaign.
The letter from 4G Britain was garnering support from organisations in the form of putting the 4G Britain logo on websites, writing opinion columns in the media, and going to a political event held at Westminster. A campaign website will let people show their support by emailing their MP, or using social media, and there will be political lobbying and research conducted by Capital Economics that will demonstrate the benefits of the implementation of 4G.
A spokesperson for Everything Everywhere said: 'Since we announced in February that Everything Everywhere is willing to innovate and invest to bring 4G to the UK this year, there's been a groundswell of support from different companies and consumers.' They added that they felt compelled to offer a platform for these voices with the 4GBritain campaign.
The spokesperson said that nearly every business or organisation would benefit from improved connectivity, whether they are retailers, media companies or content providers - and anyone who uses the web to talk to customers while they're on the move. She said that any rival operators who wished to join the campaign were welcome to do so.
It is believed that an earlier version of the website featured Three's logo, but that was taken down on April 20. A spokesman for Three said that the operator would be happy to sign up to a campaign that helped UK consumers get the benefits of 4G services as quickly as possible. He added: 'Our only concern would be if it turns out to be a campaign that is really promoting a 4G monopoly for just one operator.'
A spokesman for Vodafone confirmed that they would also be interested in joining a campaign to get 4G implemented in Britain - and had been part of similar campaigns in other markets. He said the company had already asked Ofcom and the Government to ensure that all operators can get 4G launched as quickly as possible. But he warned that if the campaign proved to be a lobbying group aimed at giving an unfair advantage to the market's largest player, it would be a letdown.
Everything Everywhere's director of spectrum strategy, Kip Meek, dismissed claims that allowing it to refarm its spectrum would result in a monopoly. 'The European Commission (EC) has already mandated that all spectrum licences across Europe be liberalised for all uses to ensure spectrum is being used as efficiently as possible,' he said, 'and consequently Ofcom is now carrying out its duty to make this happen quickly for British consumers and businesses.'